Are you a sports fan looking to step up your game-day style? Whether you're cheering from the sidelines or watching from home, these five fashion tips are sure to help you stand out in the crowd. Read on for advice on making sure you look good and feel great at your next sporting event!
Choose Comfort
When it comes to sports fashion, comfort should always come first. You want to be able to cheer without worrying about your clothes. When choosing fabrics, look for materials that are lightweight and breathable. These will keep you cool when the heat is on. Cotton and linen are great options, as they are both comfortable and stylish. Avoid thick, heavy materials like wool or leather-they may look good but can leave you feeling hot and uncomfortable during long games. It would help if you also looked for items with pockets or other features that make it easy to store your keys, phone, and other essentials. And remember, when in doubt-go with something classic like a simple t-shirt and jeans. This timeless look is both comfortable and versatile, making it perfect for any sports fan.
Accessorize
When it comes to sports apparel, accessories can make all the difference. Sunglasses, hats, and scarves are essential for outdoor events. Not only do they protect you from the elements, but they also add a stylish touch to any outfit. Consider investing in a cozy scarf or beanie for those cold winter games to keep your head and neck warm. And don't forget about practical items like backpacks and crossbody bags that can help you keep all your game day essentials organized.
Stick To Your Team Colors
Show off your team pride by wearing the official colors of your favorite squad! This is one of the easiest ways to show off which team has your heart. Look for items like hats, scarves, and jackets in signature team colors that can also be worn outside of game day. This way, you can rock them all year round and make sure everyone knows who you're rooting for.
No matter how you wear it, sticking to your team colors is a great way to show off your support. If you're looking for something more subtle, opt for jewelry or nail polish in the official hues. Or, if you're feeling bold, wear an all-over look with matching tops and bottoms in team colors. Finally, don't forget about accessories like patches that can take your outfit to the next level without sacrificing comfort. With these fashion tips for sports fans everywhere, you can turn heads on game day.
Try A Personalized Shirt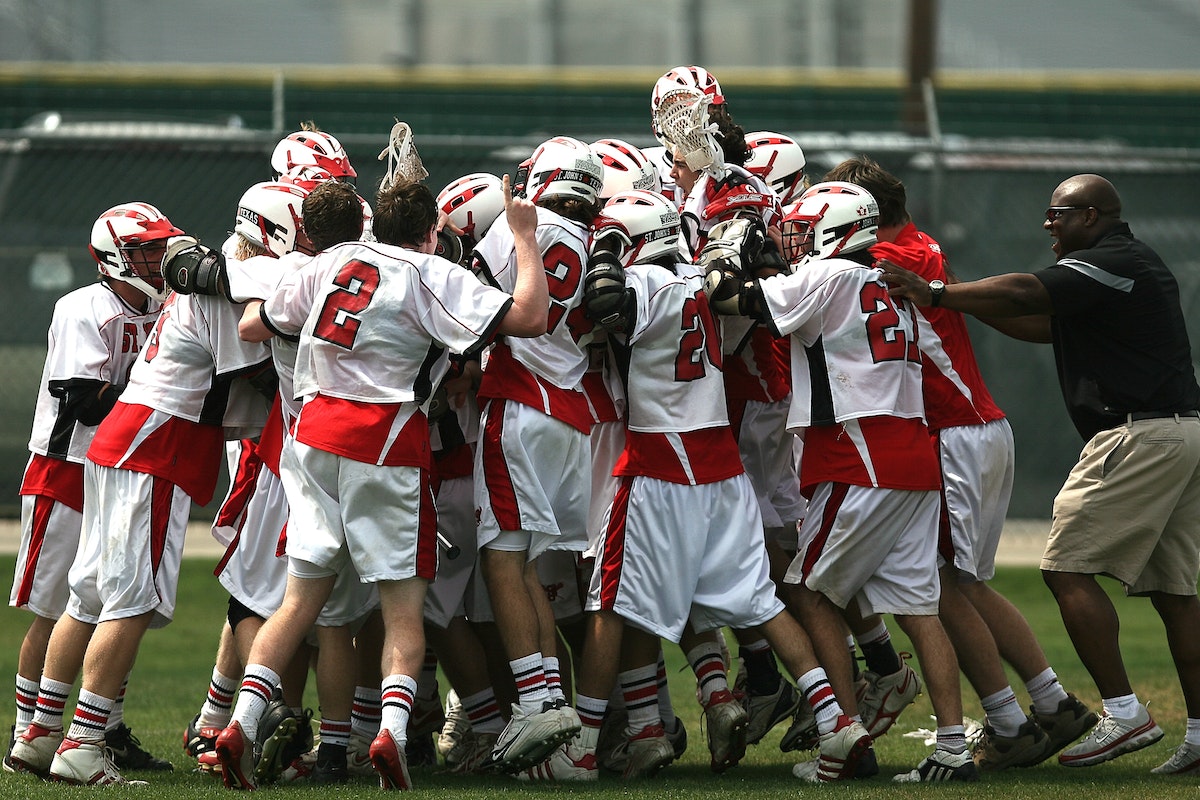 Nothing says "I'm here for my team" like a personalized shirt made just for you! When customizing shirts, think about funny sayings or quotes representing your love and support for your favorite sport or player. Then pick out a great font and color palette that really makes it pop! After all, what better way is there to showcase your true fandom than with a colorful custom shirt?
Making your own customized shirt for game day is also relatively easy. While you could always have a shirt made, there are some quick, easy, and affordable ways to make it on your own. One great way is by using heat transfer vinyl. Heat transfer vinyl is an excellent option for creating detailed and colorful designs; you can cut out almost any shape and transfer it onto the fabric of your choice. This method also allows you to create unique patterns and colors without worrying about the fabric fading or wearing down over time.
Game day shoes
When it comes to game-day shoes, comfort and durability should be your top priorities. Look for sneakers with thick rubber soles that can provide ample cushioning and grip on any court or field. If you're a fan of the classics, try out some canvas sneakers in team colors-they are lightweight, breathable, and make a great statement piece! For cold-weather games, look for durable leather boots that keep your feet warm and dry. And don't forget about flip-flops or sandals; they may not be ideal for playing sports but are an easy way to dress up an outfit in warmer climates. With these tips in mind, you'll surely find the perfect shoes for all your sporting events!
In Summary
No matter what sport or team you support, these five tips will help ensure that you look stylish while showing off your true fan spirit! From choosing comfortable fabrics to rocking personalized shirts, there are plenty of ways to represent your team during games. Always be mindful of the weather and select items that keep you looking and feeling your best. With these fashion tips for sports fans everywhere, you can represent your team with style.