The Thanksgiving tradition gives a chance for the entire family to gather and have fun. They prepare traditional foods such as cheesy Brussels sprout bake, cornbread, mashed potatoes, turkey, gravy, cranberry sauce, stuffing, and many others. Some often travel long distances to share the day with the people they love.
Christmas is the time when people celebrate the birth of Jesus Christ. When the season is near, generosity and love for one another are magnified. And depending on where you live, you might have seen a house with crazy flashing and preset effects — smart or high-tech Christmas lights.
Moving forward, there are other things that you can do this December 2019. Here are some of them:
Let Your Child Send a Letter to Santa
One creative way to encourage your children to enjoy the essence of the festive season is by telling them that Santa Claus is real. A lot of parents have done this — disguising as Santa Claus. Most probably, your kids haven't experienced receiving a letter from Santa yet. So, making this possible is a remarkable strategy that you can do.
So, how can your child receive a reply from Santa? It's simple. Encourage your child to compose a letter to Santa. Give her an envelope addressed to 'Santa Claus, North Pole.'
On your part, make a personalized reply to your child. It's much better if you write on the back of your child's letter instead of using a separate paper as this will make your little one recall what she wrote. Be sure not to forget to sign it "From Santa," and then place the letter in an envelope addressed to your child. Mail the envelope containing the letter a week before the expected delivery.
Spend a Day with Your Children at the Mall
Spending a day at the mall with your children can be a memorable experience, especially during the holiday season. There are so many new things to explore to delight your kids. One thing you should never miss is letting your kid take a photo with Santa Claus. Some boutiques offer customized pictures, and this allows you to choose a theme that would catch the attention of your children.
Have a Movie Marathon with Your Loved Ones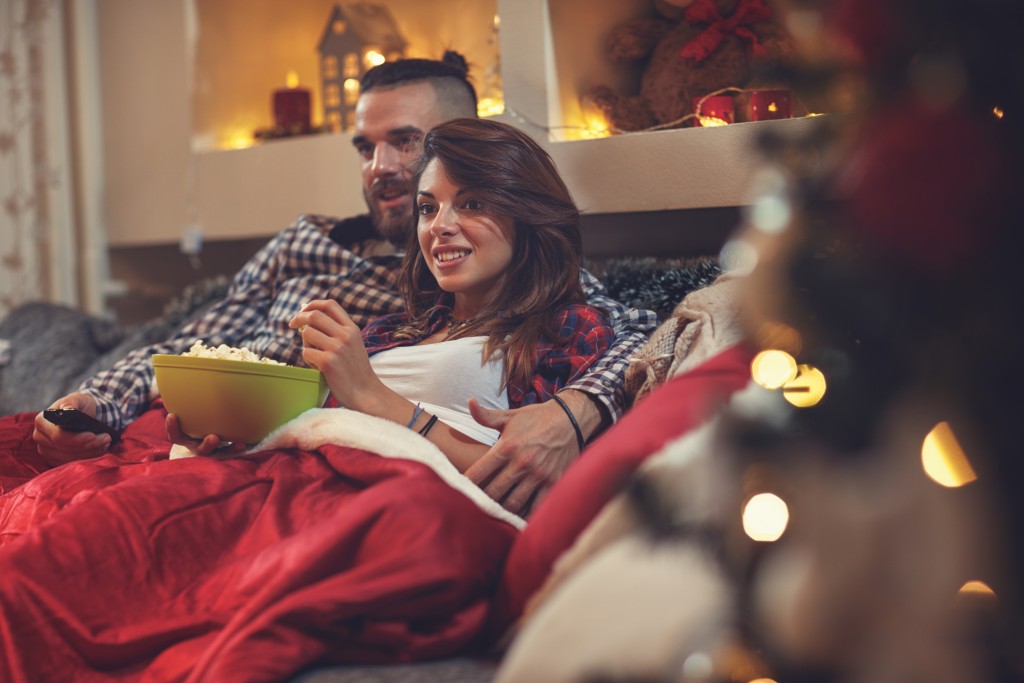 December is the month when most highly anticipated movies are being showcased in cinemas. This will help put your loved ones in the mood. If you are saving money, there's nothing better than curling up on a comfortable couch with your family or friends.
Make Your Home Extraordinary
You could make customized ornaments for the holidays by recycling things if you don't want to spend too much. Some chop down their own Christmas tree. By the way, if you have lots of toys and your children don't play them anymore, you can donate them. This way, you can make other kids happy during the festive season.
If you don't have a set of awesome lighting fixtures at home, it's highly-recommended to own one as preset effects will genuinely wow your children and neighbors. In addition, you can conveniently download an app that controls lights on your tablet and smartphone.