It's tempting to start planning a landscape design for your backyard. But lacking the necessary knowledge in landscape design can turn things for the worse. But as a person who's enthusiastic with DIYs, is there a way to design your landscape without getting any professional training?
One excellent way to start your journey is by starting with learning the basic principles of landscape design. It acts as the guidelines or tools that'll help you create a pleasing and attractive landscape. Working with a good landscape architect in Spokane, Washington, can help.
But if you want to do things your way, then it's best to read on. To help you with the entire design aesthetics, here are the basic landscape design principles that you should start learning.
Proportion
It refers to the size of an object in comparison to the area of your landscape. Landscaping Network says that it's crucial to consider the proportion of the plants and hardscaping that you'll be putting in the area. Doing so will ensure that your landscape won't look overcrowded or make it appear like a sore thumb.
Form
Another principle that you should learn about is its form. The Spruce says that landscape works almost the same with art. Although you're not painting the ground, you're giving life to it by putting plants in the area. It's as if the land is your canvas while your landscape design skills act as your tools of art.
Order
Order refers to the balance and organization that you create in a garden. It's often achieved when you're creating a formal, symmetrical design in the area. You can also do it oppositely by a natural asymmetrical balance of all its components.
Repetition
The primary purpose of repetition is to create familiar patterns and sequences for visitors to see. It's a way to create balance among various objects and other hardscaping so there'll be a balance between them. To achieve this, you need to apply landscape design elements repeatedly throughout the space.
Unity
Unity often refers to the perceived feeling that every part has a connection with one another to create the entire picture. Carefully planning the whole layout is a great way to achieve unity in your outdoor space.
Putting each design principle into good use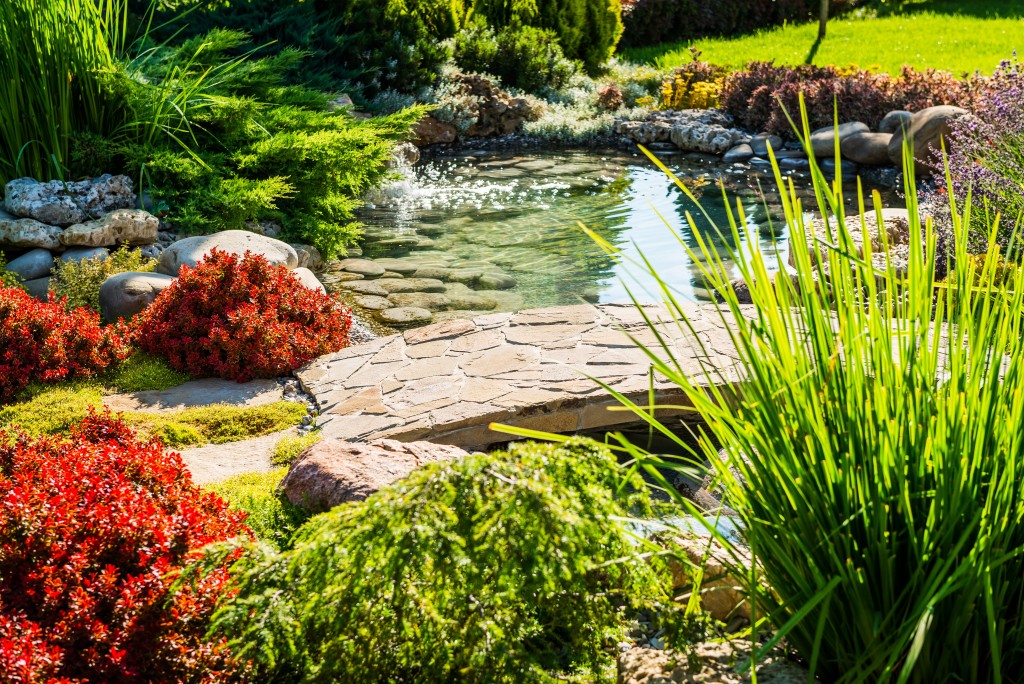 Now that you have access to the basic definition of each design element, it's time to put them to practical use. When creating a design, it's necessary that you work with the principles from the ground up.
You need to know where to implement the basic principles so you can determine the impact of your design to the viewer. You need to arrange the plants and the hardscaping to conform to the principles to create consistency with the landscape.
Remember that a garden design that's out of proportion lacks transition from one part of the garden to the other. Landscape design is an excellent hobby if you're really into it. So, try to read a few more books or check out a few magazines to get your inspirations.
Remember that you're only limited to your imagination. So, try to explore other designs and let the principles guide you in choosing the right landscape design.