Are you planning to build a deck on your property? If so, then choosing the right material to use for the decking is perhaps the biggest decision you'll have to make.  The decking material that you pick will define your deck for years to come.
While most of the deck's understructure – the beams, posts, and joints, among others – is made of steel beams and pressure-treated lumber, the decking itself can be made from different kinds of wood, composite, plastic (PVC), and even aluminum.
Wood
Wood is the most popular choice for deck material. It is also the most classic. When it comes to wood decks, there are three common choices: redwood, cedar, or pressure-treated lumber.
Redwood and cedar are western softwoods that will bring natural beauty to your deck. They are durable, contain little to no resins and preservatives, and are naturally rot- and insect-resistant. These types of wood are also easy to stain, seal, and paint, and will absorb almost any type of finish. However, both are subject to denting and marring. To extend its life, it's recommended that you wash the wood at least once a year and waterproof your deck to protect it from the weather and to reduce splits.
Pressure-treated lumber is more affordable than both redwood and cedar and is readily available throughout the nation. Most pressure-treated wood is milled from southern yellow pine trees and then treated chemically to resist fungus, rot, and bugs. The main downside to pressure-treated lumber is that it can be unstable – you can expect warping, twisting, and shrinkage to happen in the absence of regular maintenance. Power washing and applying wood preservative is necessary every few years.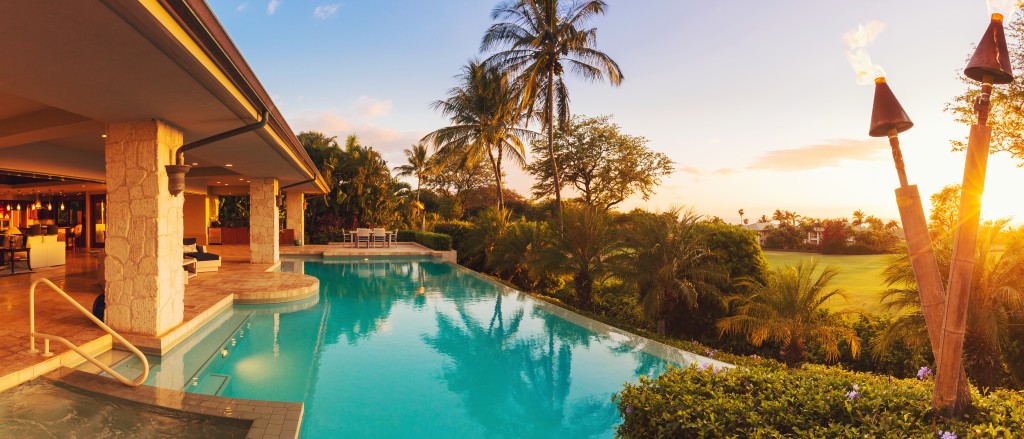 Composites and Plastic Lumber (PVC)
Composite decking and plastic lumber are the fastest-growing decking material.
Composite decking materials are comprised of a mixture of wood fibers and recycled plastic. It is very durable, lightweight, and, overall, very low maintenance, all while providing you with the elegance of wood. Composite decking is also easy to clean and does not need painting, staining, or other protective finishes. It won't splinter, rot, warp, or split, though it will start to sag without the proper reinforcement.
Plastic decking material first appeared on the market in the late 1980s. It is made from 100% polyvinyl chloride (PVC) and contains no wood fibers. Also known as synthetic decking, PVC decking is lightweight and easy to handle. It will never rot and doesn't need any protective finishes at all. In fact, PVC decking is the lowest maintenance material used for decking; they never need to be refinished, stained, or sanded. The only downside is that mildew and mold may grow in the deck's damp areas, leading to black spots in the plastic.
Aluminum
Aluminum is not the most popular choice for decking, but that doesn't mean that you should rule it out. Aluminum decking won't rust, splinter, warp, or crack, and it is fire-, insect-, weather-, mold-, slip- and rot-resistant. If you compare it to wood, composites, and plastic, aluminum decking is four times lighter and three times stronger. The only drawback to aluminum is that it is the most expensive out of all the available decking materials.
No matter what material you choose, you should ensure that you take good care of it so that your deck will last for years to come.