Hosting a backyard party is a great way to celebrate summer or any occasion with friends and family. It's also a fun way to show off your new deck, patio, or landscaping. It's a perfect time to get together, keep in touch, share good memories, and make new experiences worth talking about in the future.
There are a few things you'll need to consider before throwing a backyard party. Here are some of the most important ones:
Planning Checklist
When planning your backyard party, start by creating a checklist of what you'll need. This will help ensure that you don't forget anything important. The key to a successful backyard party is planning. Start by deciding who you want to invite and what type of food you'll serve. You can plan a theme for your party, bring your favorite games outside, or get crafty with activities for children. Decide on the date and time, pick out invitations, prepare food and drinks, and think about what you'll wear to the party.
Here's a basic list of what you'll need:
Invitations
Start by deciding who you want to invite to your backyard party. You can send out invitations by mail or email or post a message on social media. If you're looking for a creative invitation idea, try making one yourself. You can download free templates online or make your design.
Food and drinks
The next step is to decide what type of food and drinks you'll serve at the party. If you're serving a meal, make sure to plan so everything is ready simultaneously. You can also serve snacks and drinks instead of a full meal. Be sure to have plenty of water, juice, and soft drinks on hand, as well as snacks like chips and dips, fruits, and vegetables.
Venue Preparation
If you're throwing your party at home, it's important to prepare your yard and patio. Make sure the area is clean and free of clutter. If you have a deck or patio, set up tables and chairs. If you're planning on having a barbecue, make sure you have enough charcoal or propane for the grill.
One important aspect of venue preparation is outdoor decorations. If you plan to host a party in your backyard, consider sprucing up your patio. A trusted supplier of patio improvement products can help you with this.
Lighting
If your party will occur after dark, it's important to have adequate lighting. String lights are a great way to set the mood and create an outdoor atmosphere. You can also hang lanterns or candles in trees or bushes.
Entertainment
If you're looking for ways to keep your guests entertained, there are plenty of options. You can set up a few games like bean bag toss or horseshoes or play music and dance. If you have children attending the party, be sure to plan some activities. You can set up an inflatable bounce house, hire a clown or magician, or plan some other fun activity.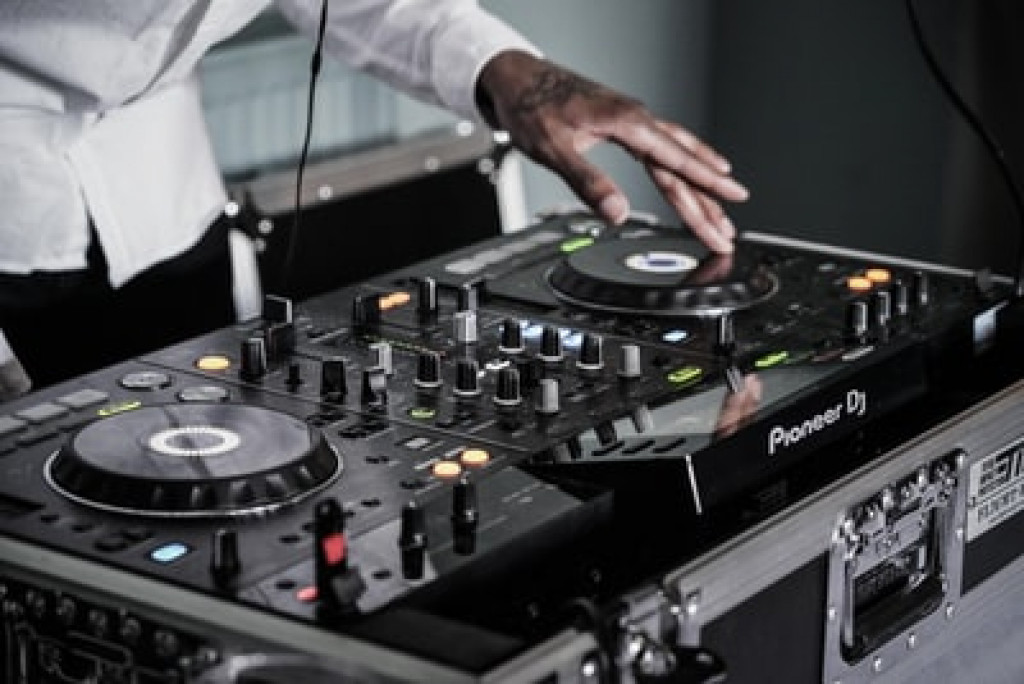 Music
Music is an important part of any backyard party. You can set up your smartphone or iPod with speakers, or you can contact a DJ service to come to the party and provide music for the event.
Games or Activities
One of the best ways to keep guests entertained is to plan some games or activities. You can set up a few lawn games like croquet or bocce ball or play a few rounds of frisbee or water balloon toss. If you're feeling creative, you can make your games. Try making a giant Jenga set or a three-legged race.
Dress Code
When planning what to wear to a backyard party, it's important to consider the weather. If it's hot, shorts and a tank top are perfect. If it's cold, you'll want to dress in layers that can be easily removed. It's also a good idea to bring a sweater or a light jacket, just in case.
Tableware and Party Supplies
Before hosting your party, be sure to check the cupboards and set aside any plates, cups, napkins, table covers, and other supplies. You'll also want to think about decorations and centerpieces. If you're planning on serving a meal at your backyard bash, you might want to invest in china or go with disposable plates, cups, and silverware.
Parking for Guests
If you're planning on having a large party, it's important to ensure guests have adequate parking. If possible, try to find a few spaces for them in your driveway or along the street. You can also consider hiring a valet service. It will help control traffic and make arriving at the party easier for your guests.
Hosting a backyard party allows you to celebrate with friends and family in a relaxed, comfortable setting. By following these tips, you can ensure that your party succeeds.