If you're like most homeowners, you probably spend a lot of time outdoors in your yard. Whether you're grilling, gardening, or just relaxing, it's important to have a space that feels private and safe. Unfortunately, yards can sometimes feel a little too open and exposed.
Exposing your yard to the public can be dangerous for a number of reasons. For one, it can be a magnet for criminals looking for an easy target. A well-lit, open yard makes it easy for them to see what's going on inside, and they may take advantage of that fact. Additionally, if your yard is easily visible from the street, it can be an invitation for burglars to try and break in.
Another danger of having an exposed yard is that it can make your home more vulnerable to natural disasters. Suppose a tornado or hurricane hits your area. In that case, your home will be more at risk if it's located in an open yard than if it were surrounded by trees or other barriers.
Luckily, there are a few simple things you can do to increase the privacy of your yard.
Invest in a high-quality fence.
A quality fence is an important part of your yard's privacy. Not only does it help to block out unwanted views, but it can also provide a sense of security and privacy. If you're looking for a fence that offers the best privacy protection, consider investing in a high-quality fence.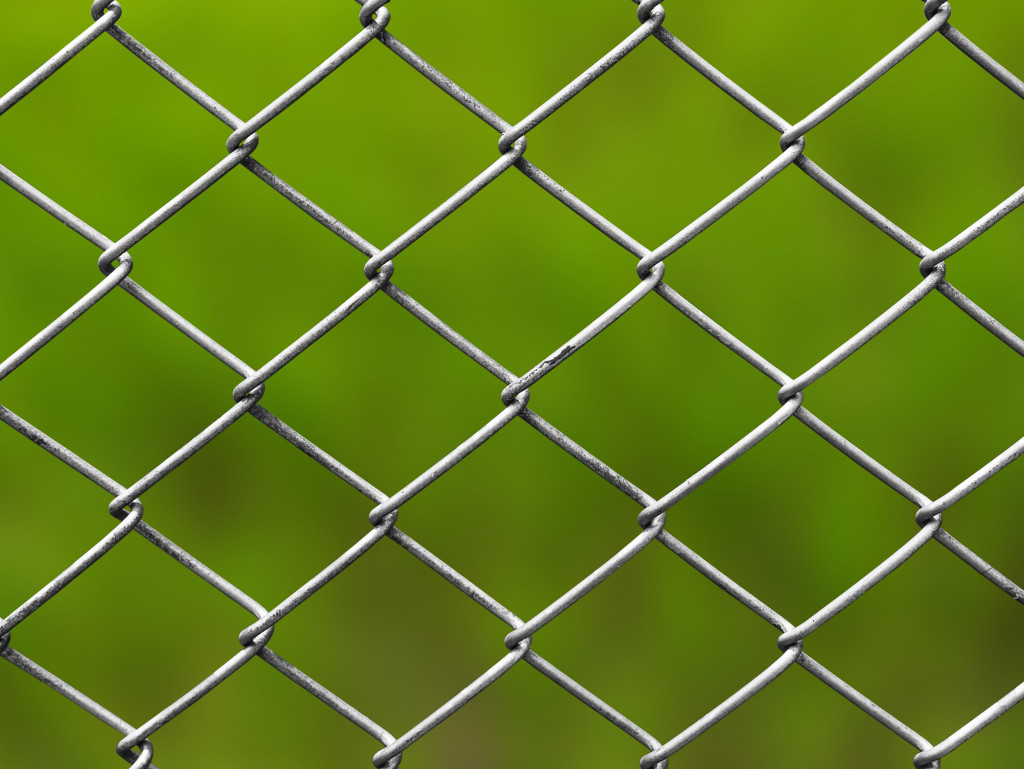 When looking for a fence contractor, you want to ensure that you partner with a team who understands what materials and styles look best with specific houses. They must also be able to ensure its durability and ability to keep prying eyes away from your yard.
Install privacy screens.
If you don't have the space for privacy hedges, privacy screens are a great alternative. You can buy pre-made screens or make your own using lattice panels and potted plants.
There are different materials and styles you can choose from when creating a privacy screen for your yard. For example, if you want a sleek and modern look, you might want to consider using metal or plastic screens. Wood screens are a great option if you're looking for something more traditional.
No matter what material you choose, be sure to pick a style that will complement the rest of your home. And if you're unsure which style is right for you, don't worry—most privacy screen manufacturers offer a wide range of styles and colors.
When installing your privacy screen, be sure to take into account the size and shape of your yard. You want to ensure that the screen will fit comfortably in the space and won't obscure any important views.
Hang outdoor curtains.
Outdoor curtains can be a great way to add privacy and style to your yard. Not only do they help to block out unwanted views, but they can also provide shade on hot days and protection from the wind and rain.
You need to remember a number of things when choosing outdoor curtains. First, make sure to choose a fabric that's weather-resistant and durable. You'll also want to select a style appropriate for your home and garden. And finally, be sure to hang your curtains in a place where they'll get plenty of sun and breeze.
Here are a few stylish ways to use outdoor curtains:
Hang them from a pergola or patio roof.
Drape them over a porch or deck railing.
String them between two trees or posts.
Hang them from a porch ceiling or patio umbrella frame.
Plant trees and shrubs.
One easy way to increase the privacy of your yard is to plant trees and shrubs. Trees and shrubs provide a natural barrier between your home and the rest of the world and can help block unwanted views.
When choosing trees and shrubs for privacy, it's important to choose plants that are fast-growing and evergreen. Some good options include Hinoki cypress, Leyland cypress, and privet.
Add a living wall.
Speaking of plants, a living wall is another great way to add privacy to your yard. It's simply a wall filled with boxes of flowers and other types of plants. When building your wall, be sure to leave enough space for the plants to grow. You'll also want to ensure that the wall is sturdy enough to support the weight of the plants.
By following these simple yard improvement tips, you can turn your yard into a private oasis that you'll never want to leave!