Install an alarm system and outdoor lighting for a secure environment and draw in tenants.
Create a cozy outdoor space with planters, seating, and tables to make your property stand out.
Upgrade your rental space with neutral colors and updated fixtures.
Add storage solutions like shelving units, under-bed bins, closets, and wall-mounted hooks to maximize the space for tenants' belongings.
Are you a landlord tired of your rental property lying vacant for months with no tenants? Attracting good tenants is crucial to the success of any rental property business. But how do you make your rental house stand out among the sea of other rental properties in the market?
In today's competitive rental market, you must do whatever you can to make your property attractive to potential tenants. Here, you will learn valuable tips to make your rental property attractive and attract potential tenants.
Maintain your property
The most basic and essential thing you can do to attract tenants is to maintain your property. Ensure that everything is clean, functional, and in good condition. This includes fixing broken items and keeping up with regular maintenance like gardening, painting, and cleaning. A well-maintained property will not only attract tenants but has the potential even to increase your rental income.
One of the most important things to consider when looking for tenants is providing a safe and secure environment. Install an alarm system, security cameras, and outdoor lighting. These measures will help make your rental property more attractive to prospective tenants, providing them with a sense of security.
Create a cozy outdoor space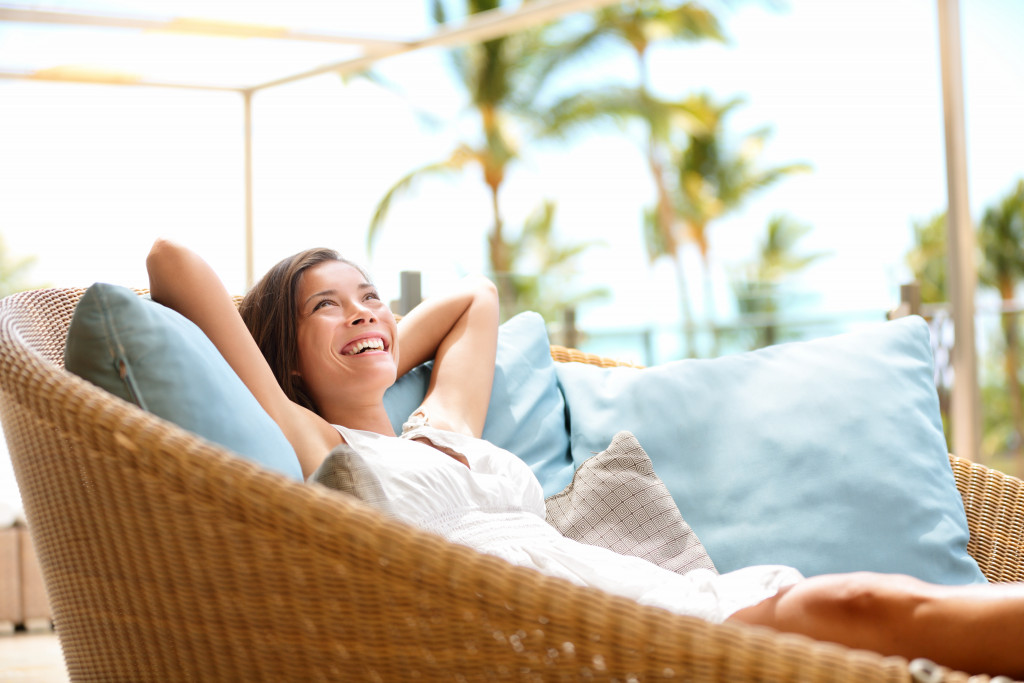 Outdoor spaces are becoming increasingly important, especially during the pandemic. A cozy outdoor space can make your property stand out in the rental market. Even with a small yard or balcony, you can create a relaxing outdoor space with planters, comfortable seating, and a table.
In addition, a patio can be a great way to give your house a facelift. Consider investing in concrete patio resurfacing services to spruce up your deck and make it a stylish and comfortable outdoor living area for your tenants. This will make your house more inviting to potential tenants.
Upgrade your space
Upgrading your rental space can give it a fresh and modern look. Simple things like painting the walls with a neutral color and updating fixtures like doorknobs and lighting can make a big difference. Consider upgrading your kitchen with modern appliances and cabinets. Upgrades may seem costly initially, but they can boost your property's value and attract higher-paying tenants in the long run.
Add storage space
Whether you own a small apartment or a large house, providing your tenants with ample storage is crucial in meeting their needs. Here are four simple tips that you can follow to add extra storage space to your rental property.
Invest in Shelving Units
Investing in shelving units is one of the most accessible and affordable ways to add more storage to your rental property. Shelving units come in all shapes, sizes, and materials, making them a flexible option to suit any type of property.
You can choose to install wooden wall-mounted shelves in the living room or freestanding metal shelves in the kitchen. With more vertical storage options in your property, your tenants can store their belongings without taking up any floor space.
Maximize Under-Bed and Closet Space
The bedroom is usually where tenants require the most storage space, so maximizing every opportunity for storage is essential. Consider investing in under-bed bins or drawers, allowing tenants to store extra linens, blankets, or seasonal clothing. To maximize closet space, install additional hanging rods, shoe racks, or storage cubes that will allow tenants to store items more organized.
Add Built-In Cabinets
If you own a rental property with an awkward layout or limited space, built-in cabinets can be a lifesaver. By installing custom cabinets in the living room, hallway, or bedroom, you can create extra storage space while adding a sleek and modern element to your property. Built-in cabinets are handy in smaller rental units, allowing tenants to store their belongings without taking up any additional floor space.
Install Wall-Mounted Hooks and Racks
Adding wall-mounted hooks and racks is another easy and affordable way to add more storage space to your rental property. Consider installing themes in the entryway for tenants to hang their coats, purses, and keys.
Adding hooks and racks in the bathroom can also provide extra storage space for towels, bathrobes, and toiletries. By utilizing wall space in every room of your rental property, you can create more storage options for your tenants while keeping your property clutter-free.
Final Thoughts
Making your rental house attractive to tenants requires effort, but it's not impossible. You can make your rental property stand out in the market by maintaining your property, upgrading your space, creating a cozy outdoor space, and adding storage space. Remember these tips, and happy tenants will soon occupy your rental property.