Anyone who's ever looked for a new home knows that it's not always easy to find the perfect property. With so many factors to consider, from location to price to size, it can be tough to know where to start. However, there are many ways to find the perfect property, and exploring all of your options is essential. If you want to find the best investment for your needs, below are some of the best places to look.
Agents
If you're considering buying a property, you'll need to engage the services of an agent. Professional agents are experts in property acquisition and can help you find the best ones that fit your needs. They will also be able to provide you with information on the current market conditions and advice on what to look for when choosing a property.
In addition, property agents can also help you negotiate the purchase price of your chosen investment. And without their assistance, finding and purchasing a suitable property would be very challenging.
So, if you're planning on buying a house or land, make sure you engage the services of a reputable agent. It will make the process a lot easier and smoother.
Online listings
If you're in the market for a new home, one of the first places you'll likely look is online. Several websites list real estate for sale, each with its features. However, there are some key benefits to using an online listing site when searching for a property.
It's a great way to filter what's available in your price range and desired location. You can quickly narrow your search by eliminating properties that don't meet your criteria. Online listings usually include photos and virtual tours, so you can get a good idea of what the property looks like without scheduling an in-person showing.
Most importantly, many listing sites allow you to contact the agent directly from the listing to get more information about the property quickly. So whether you're looking for your first home or your dream home, an online listing site is excellent to start your search.
Yard signs
Another great way to find a property is to look for yard signs. This method can be beneficial if you're looking for properties in a specific area. For example, if you know you want to live in a particular neighborhood, driving around and looking for yard signs is a great way to get an idea of what's available.
Yard signs can also be helpful if you're looking for a specific property type. For example, suppose you're only interested in single-family homes. In that case, you can eliminate any properties that don't have a yard sign advertising that they're for sale. This method can save you time and effort when searching for a new home.
However, be careful not to rely too heavily on yard signs. Not all sellers use them, and you may miss out on some great opportunities if you only look for properties that have them. Nonetheless, they can be a helpful tool in your search for the perfect property.
Local newspapers
You can always consult your local newspaper if you're looking for a more traditional method of finding a property. The real estate section in the classified ads is a great place to start your search. You can find properties for sale in your area and learn more about them by contacting the agent listed.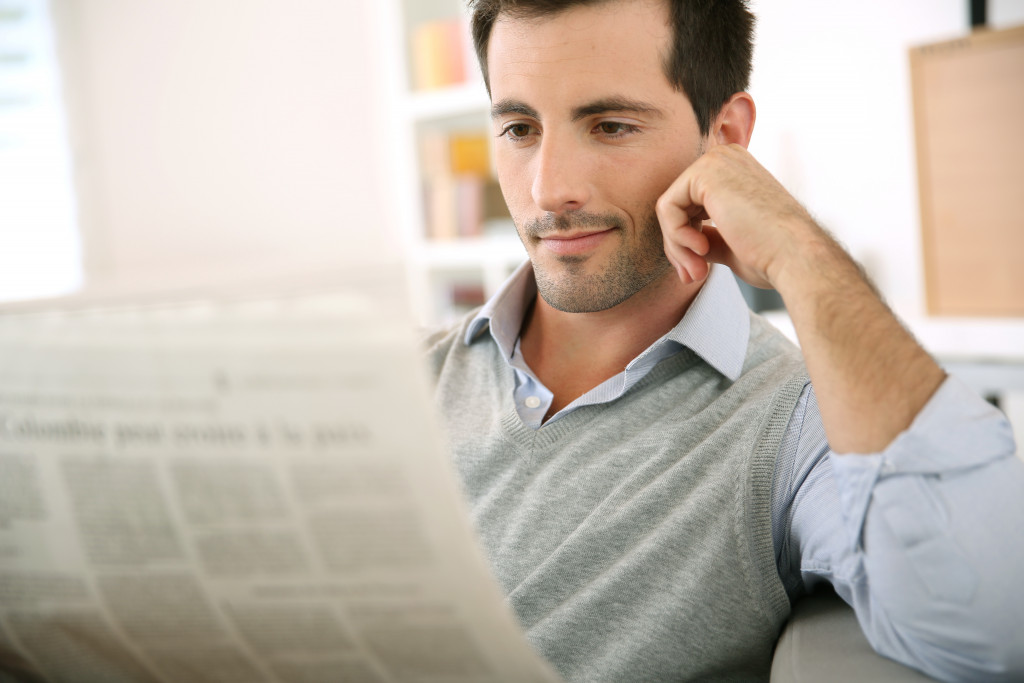 One advantage of using the newspaper is finding properties that may not be listed online. That could be because the owner is trying to sell it themselves or working with a smaller, local company. So, checking the local paper is a good idea if you're looking for a property off the beaten path.
Open houses
Many investors find properties by attending open houses. It is a great way to see multiple properties in a short period and get a feel for the current market conditions. You can talk to the agents about the properties and get more information about them. You may even find a property that has not yet gotten listed on the market.
Attending open houses can also be a great way to expand your network. If you're not working with an agent, you can meet some at open houses and get their contact information. You never know when you might need assistance searching for the perfect property.
There are many other places to look for a property, but these are some best. By exploring your options, you're sure to find the perfect investment for your needs. And with patience and perseverance, you'll be able to find the ideal property in no time.