Losing fifty to a hundred hair strands every day is considered healthy because it is part of the natural regeneration process of hair strands. However, some people experience hair loss on the extreme, and it can often lead to baldness.
Hair loss in women and baldness in men can be a depressing condition. A noticeable reduction in hair density and fullness can be unattractive because this can lower self-esteem and confidence. For those who are losing hope after trying different methods and procedure, SMP treatments in Las Vegas, Nevada explain there are many alternatives to manage hair loss. Here's a quick look at some of the most viable options for hair loss and baldness.
Natural Methods
Some hair loss treatments contain harsh chemicals which can aggravate the situation. Using natural and organic products which are proven safe, gentle and chemical-free are encouraged so that the hair will be stimulated to grow.
Some herbs are known to promote hair growth and scalp health. These are aloe vera, fenugreek, and many others. But these natural products are not enough to treat extreme baldness and hair loss cases. There are other causes such as hormonal changes, stress, and other environmental factors that must be addressed.
Alternative Hair Loss Solutions
The desire to counter hair loss and its often undesirable effect on one's appearance has led many people to seek other alternatives. If the scalp can no longer generate hair growth despite stimulation and use of natural products, there are cosmetic alternatives.
Some examples include scalp tattoo, hair tattoo, and scalp micropigmentation. These cosmetic procedures can make anyone look like they have a headful of healthy hair. The process is relatively simple and safe. It involves putting on the pigment in the scalp to make it look like a person had recently shaved his head.
Scalp Micropigmentation Process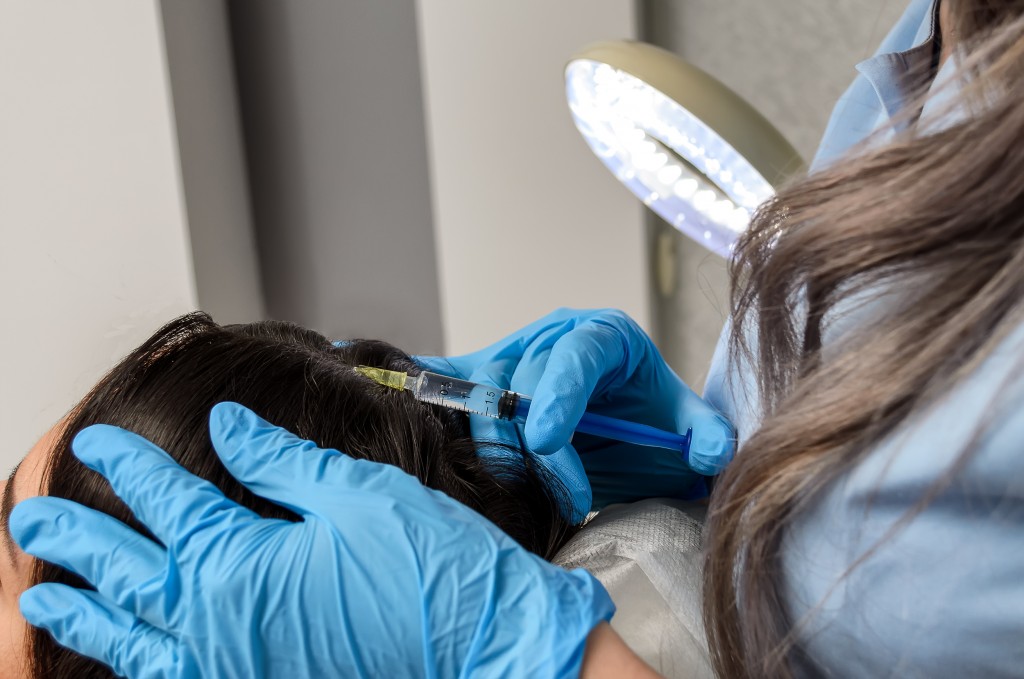 This cosmetic procedure is close to having a tattoo done. The doctors will use very thin needles to penetrate the outer layer of the skin and deposit a special kind of pigment created specifically for scalp treatment. This is repeated until it has mimicked the appearance of hair follicles in the scalp and an illusion of hair fullness.
This process is recommended for people who have scars, spot balding due to alopecia, hair thinning and other conditions due to hair loss. This hair cosmetic procedure is beneficial for men, but the technique is also advisable for women who wish to have fuller and denser hair.
Scalp micropigmentation is a relatively new cosmetic procedure, but it is non-invasive and proven safe. The industry and service are still growing, so clients are encouraged to seek out SMP clinics with experts on the procedures. This procedure is not to be done in everyday permanent makeup or tattoo centers. Consult with professionals and make sure that you visit a clean and hygienic cosmetic center with documentation from an association and government certifications.