Breaking up is numbing. But the last thing you want to do is stay in place. If you're like most other people, you'd want to go as far away as possible from the place where you and your ex made many happy memories.
If you visit travel portals online, many sites suggest places to have fun and travel solo after a breakup. But the truth is if that relationship was precious to you, the last thing you'd want is to spend the succeeding weeks burning cash in the casinos of Vegas, hooking up in some honeymooners' haven in Australia, or bar hopping in Ibiza.
Or, is it?
In any case, there are tens of hundreds of places you can escape to for that much-needed "grieving" period. Whether you fancy a no-holds-barred mountain climb, a nonstop party with strangers, a cultural overdose, a relaxing retreat, or a quiet time with no itineraries, this article offers the one thing you need now: distraction.
If you've just broken up with your partner and want to go off the grid for a while, here are seven less-visited places we recommend, and the unique Airbnb rentals you can stay in if you'd rather be home than poker-facing.
Tour Amsterdam (The Netherlands)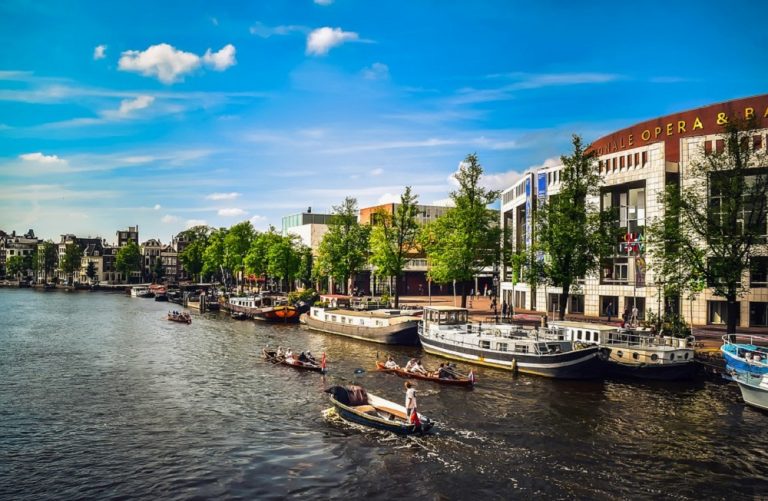 A three-day visit to Amsterdam can be enough to raise your spirits. Have your fill of arts and culture by visiting museums. Witness traditional Dutch life in the villages of Zaanse Schans and Volendam. Explore the capital on a bike, a hop on-hop off bus tour, or a boat through the waterways. Sample Dutch cuisine in one of the many local restaurants or have a meal whipped up by a local chef.
Amsterdam is the "houseboat capital of the world" so where else should you stay? Airbnb houseboat. One particular Houseboat has been touted the "ultimate Amsterdam experience" by travelers. This well-maintained luxury boat is anchored on the Keizersgracht canal in the historic A'dam Center of Amsterdam. Popular shops and restaurants surround it, but staying in the boat feels different. You're in the middle of the action yet away from it. It has internet, kitchen amenities, and an indoor fireplace. Houseboats can cost more or less $100 a night.
Live the Laidback Life in Utrecht (The Netherlands)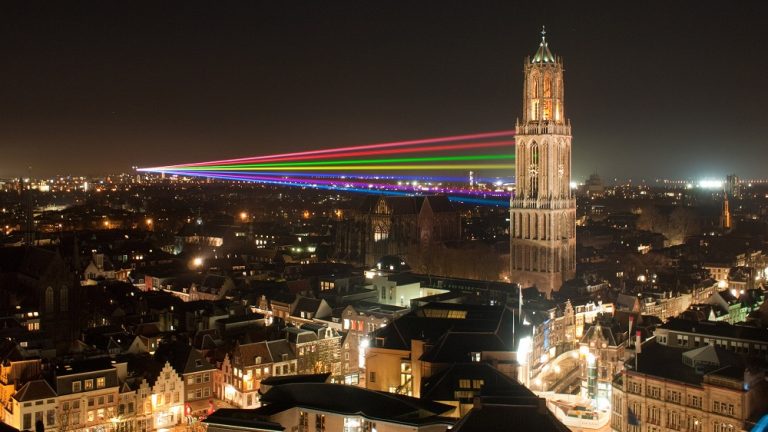 The Netherlands is more than just Amsterdam. Other must-see places are The Hague, Utrecht, Maastricht, and Delft, all accessible by train. If you've always wanted to see windmills up close, stay in one. A windmill, constructed in 1874, is a great getaway in the town of Abcoude, just 15 minutes from Amsterdam. You have the entire windmill to yourself, or you can invite new friends over for a movie night. It has three bedrooms with double beds each, two toilets, one bathroom with bath, a full-service kitchen, and a shed that visitors can use while they are staying on the premises. It even has Wi-Fi. But who needs it when you have rivers, a garden, stunning views, and farm animals to keep you company?
The Windmill in Abcoude is accessible by all kinds of transportation. The train station is just a mile away, the metro station three miles away, and cabs traverse the area, as well. You may park your car at the mill, or rent the owner's vehicle with just your key as collateral. They also have two bikes for rent. Moving around is no problem. The Windmill costs more than $300 per night.
The Other Side of Bali (Indonesia)
Bali is known for its white sand beaches, tropical flowers, amazing temples, and the freshest seafood. But if you want a more relaxing vacation dedicated to your health and overall wellness, Bali offers yoga retreats, too. Go offline and engage in activities that will calm you and help you focus on the positive things in life.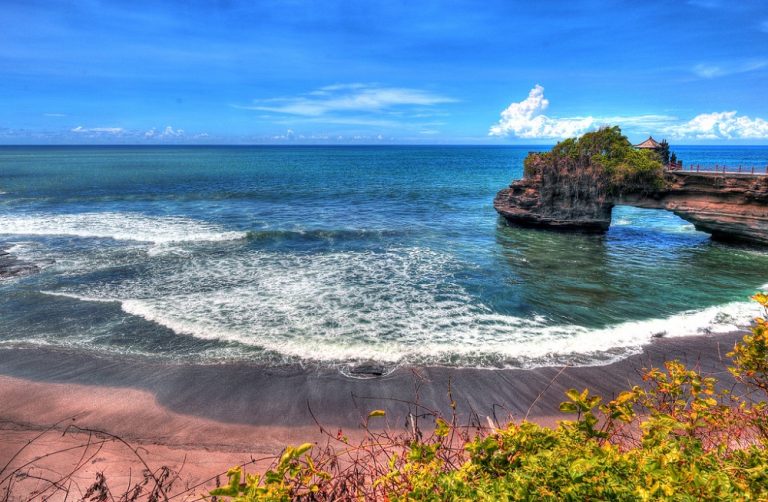 You can leave the beachside, though, and go somewhere where there's more green and less water. You can stay at the Treehouse in Ubud, which is not really a tree house in the strict sense of the word but a villa with a tree growing through it. The tree trunk that goes up to the ceiling is part of the interior design, making the house blend seamlessly with its surroundings.
The room has a balcony overlooking a split-level pool and vast rice fields.  The balcony has a swing chair and a waterfall shower – all contributing to the back-to-nature feel. But the rest of the amenities and fixtures are up to date; you can enjoy the luxuries of a modern home in the middle of the paddy. The Treehouse costs around $170 per night.
If you're getting tired of Bali, you can visit Sumba Island on the east side. It's accessible by boat or plane.
Trek Patagonia (Chile)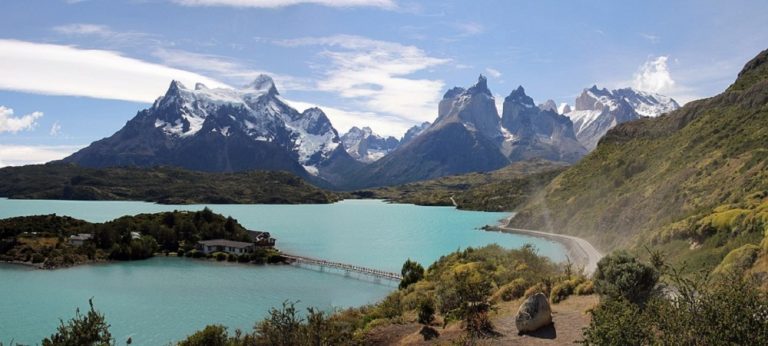 Know more about Chile than their tasty wines, football, and famous writers Isabel Allende, Gabriela Mistral, and Pablo Neruda. A blogger who traveled the world after a breakup found Patagonia one of her favorite hiking places in Chile. It is a mountain range in the southern region that shares part of Argentina. It offers amazing hiking trails and attractions, including the marble caves in Puerto Rio Tranquilo, the Glacier Grey in Puerto Natales, and the Torres del Paine National Park. The "O" circuit in Torres del Paine is a popular trek, so if you love the outdoors, don't miss it.
You may stay in a rented container home before and after your hike. Casa Container, along the Simpson River, is a good option. It's just 5 km from the city of Coyhaique, which is a gateway to some parts of Patagonia. The one-bedroom container home has cold and heated walls for regulating the indoor temperature. It has a double bed and common living space, a grill, and a large-screen monitor connected to Apple TV. You can do a Netflix marathon after a day's hike. Casa Container costs almost $100 per night.
Watch the Sky in Coquimbo (Chile)
If you're visiting Coquimbo, the ElquiDomos Astronomic Hotel is an amazing Airbnb rental. The uniqueness of this igloo-type lodging in Paiguano lies in it being one of only seven astronomic hotels around the world (as of 2017). Not only will you behold stunning views of the wilderness but you can stare at the stars endlessly – from your bed.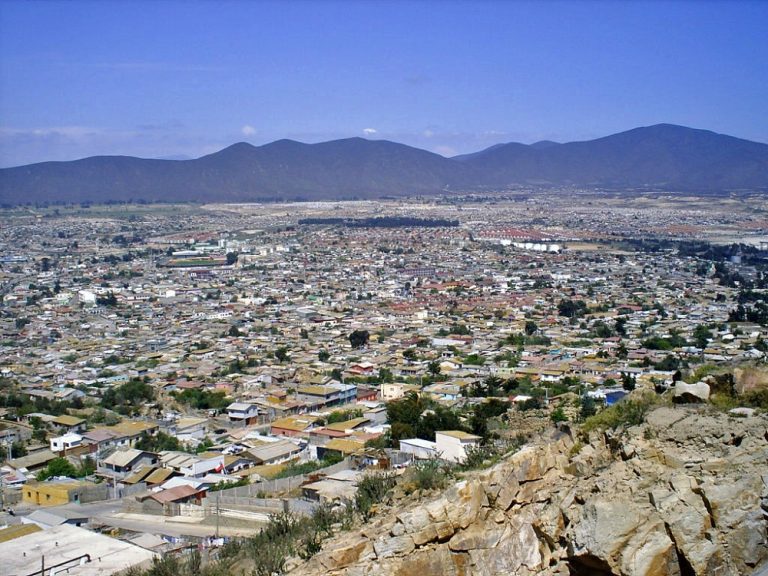 The hotel is based on the geodesic dome architectural design. It has a high bed located beneath a detachable roof for the ultimate stargazing, as well as a terrace to see the wilderness around. The hotel's services include free coffee and tea, a fridge bar, and astronomic literature. The management also offers bike rental, car rental, daytime, and nighttime horse rides, and special astronomic tours.
Coquimbo is a port city with a fair share of museums, parks, churches, and other historical spots. Don't miss the Parque de Potos (Park of Bare Behinds), Observatorio Astronomico la Silla de Eso in La Serena, the Archaeological and Mineralogical Museums, and tours of La Serena, Coquimbo, Elqui Valley, and Vicuña.
Explore Rivas (Nicaragua)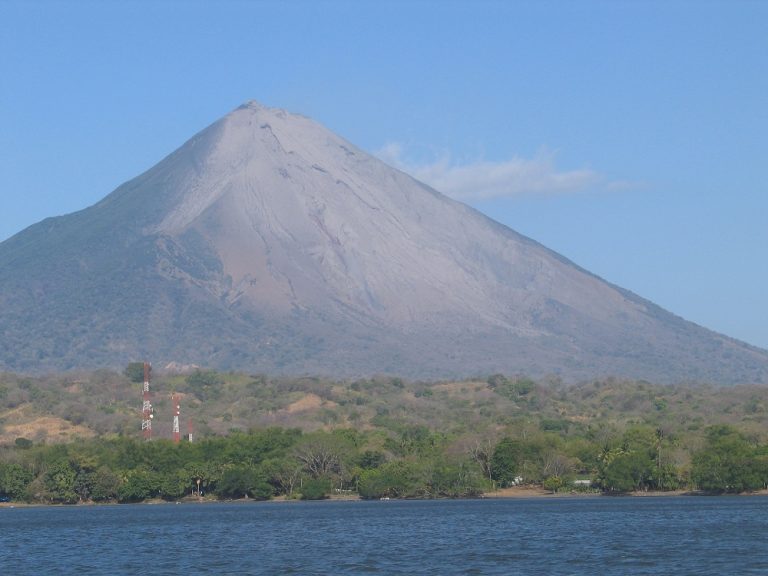 Nicaragua is known for its volcanos, lakes and lagoons, beaches and historical spots. The city of Rivas was a common stop during the Gold Rush, for people en route to California. Tour the city, experience Pitaya Farm, Ometepe Island, lakeside beaches, the Monkey Island, and more.
Popular on the Airbnb site, Casa Arbol in Rivas has hosted many travelers.  'Arbol' means tree in Spanish, so you'll know instantly that this is a tree house. High in the branches of a Eucalyptus tree, this two-story haven is situated in a large wildlife corridor and overlooks the Pacific Ocean. The house was built to accommodate both nature and modern amenities. The ceiling is made from sustainable timber and has a smart screen system that allows fresh air and the sounds of birds and waves while keeping residents safe from insects and the elements.
The living area has wood and leather furniture, a flat-screen TV, a rich DVD library, a state-of-the-art audio system, and Wi-Fi. Yes, you guessed right; it is owned and designed by an architect. Safe up there, visitors can see wildlife movement below while having a dip in the pool. Truly a luxury in the middle of nowhere!
Experience Wildlife in Hightown (England)
Hightown is located in Merseyside, England, between Liverpool and Southport. Around Merseyside, you can go to less-known places or known places few people visit. Cavern Walks, for instance, was the springboard of the famous band The Beatles. St Helens is home to the World of Glass museum and an active rugby league culture. Knowsley Safari Park's wild animals and Anthony Gormley's art exhibit complete your day.
While in Merseyside, you can book The Owl House, a quiet little property in the village of Glen Lyon. It's a hillside retreat opposite ancient Lime and Oak trees in the hamlet of Garth. Apart from the quiet surroundings, the area's attraction includes the wildlife and overall nocturnal ambiance. Deer and squirrels roam the place freely, and nature lovers can spend time wandering around the waterfalls and lochs, forests and glens.
The house is only five minutes away from the famous Yew tree of Defynnog in Powys County, Wales – the U.K.'s oldest living tree. The award-winning nature lodge has a bedroom, bathroom, and kitchen.
These places off the beaten track (except for Bali) offer sights and activities that will help you regain your balance, confidence, and passion to live. By connecting with nature, learning new cultures, and enjoying the unusual, you'll find that there's a big world out there waiting for you. Being single again is not the end of the race. It's the start of a new journey.