Engaging in sports is one of the most fulfilling activities you will have. Not only does a sport make you physically active but it also releases happy hormones that leave you feeling satisfied and ecstatic. If you were a varsity player in college, sports would have been your life. Most of your 24 hours would have been dedicated to improving your technique and performance, and no day would have been complete without your workouts and training.
Unfortunately, for college athletes who have decided to pursue their non-sports degree as a profession, sports may have been set aside as a hobby or weekend activity. For those with a 9 to 5 job, the most time they might be spending on exercise is a one or two-hour workout in the gym after office. Imagine how frustrating it might be for these former athletes to be passionate about something and not able to do it more – or to be used to physical activity and now confined to sitting at a desk most of the day.
But, who says you can't continue to be an athlete while paving the path for your career? Here's how you can squeeze in sports time even when you have a regular day job:
Find a gym near your office or home
Exercise is the lifeblood of an athlete. If you're not physically fit, it will be difficult for you to raise – or sustain – your record. Sometimes, the only thing that keeps you from exercising is the inaccessibility of a good gym. The one you used to work out in may be far from where you're staying now.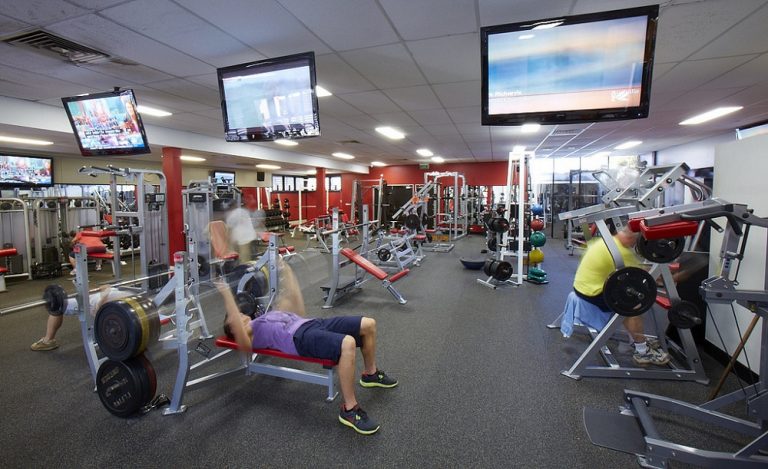 Scout around your place of work or apartment. A gym near your place cuts down travel time and allows you to stay longer as you don't have to drive far. A gym near your office allows you to make a quick trip during your lunch hour. You can chuck your usual sit-down lunch and, instead, have a sandwich or smoothie post-workout.
Choosing a nice gym will be a good incentive for you to maintain a workout routine. When searching for possible gyms, consider the following:
Proximity to your home or workplace
Availability of ample parking space
A wide range of equipment
Cleanliness policies and practices
In-house doctor, first-aid/emergency provisions, AED
Reciprocity with other gyms in its network
Accreditation with a local or national gym card program
Fitness consultants recommend that you check out a target gym at your most preferred time. For example, if you feel most comfortable working out at 7:00 in the morning, this would likely be your usual gym schedule. Go to your target gym at that time and see how it looks like. Are there many people? Are there many people lined up for your favorite machine? Are the staff members alert enough to assist you? Has the equipment been wiped clean and sanitized? If the gym closes at midnight and opens at 7:00 a.m., chances are the employees haven't cleaned any machine. If you don't like what you see, find another gym.
Alternatively, you can find a gym or court that offers your sport, including badminton, volleyball, basketball, tennis, table tennis, hockey, and others. Join the association, club, or local team and make a regular appearance in the gym to form friendships with other players.
Install exercise equipment at home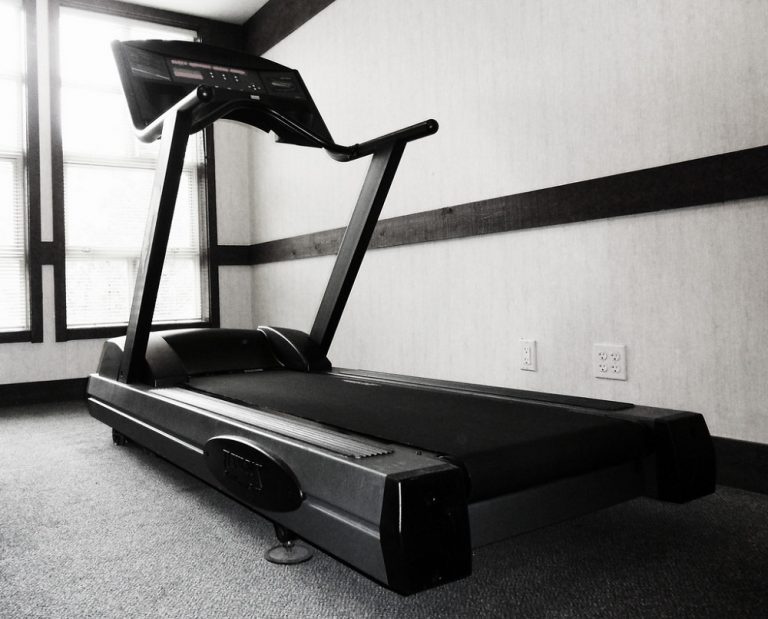 Invest in equipment or facilities you need for your chosen sport so that you may continue doing what you love right at home. If you have a sprawling property, you may want to consider having a tennis court, swimming pool, or midsized oval built. If you have a spacious basement, you can turn it into your very own gym, complete with a treadmill, stationary bike, weight machine, suspension trainer, rowing machine, or vertical climber. Plus, you should have smaller tools like dumbbells, a pull-up bar, resistance bands, an exercise ball, kettle balls, and others. You may find these pieces of equipment from online dealers such as US Fitness & Recreation, Walmart or Gym Source.
Have a specific personal goal
When you have your fitness plan all figured out in your head, but everything is just up in the air with no specific deadline, it's easy to forget the plan. Identify specific activities you can engage in and set a goal for each.
Join a league or tournament – Look for a local tournament of your sport. If you're a runner, for example, check out if there's a fun run or race for a cause in your town. If you're into basketball, badminton, football, hockey or tennis, be a member of local sports clubs and join inter-organization competitions. All in the spirit of fun. Or competition.
Train for it – By having a goal, your workout and training become meaningful. You get to keep a record of your stats and improve on them weekly. Refer to the list of the biggest marathons in the U.S. or local tennis leagues in the U.K. for an idea of what to join and when. This site also features the major sporting events in America. Of course, if this is way over your league, you may start small in your community. You can even aim to be in the Olympics someday (why not!).
Set bite-sized milestones – Don't take on a mammoth objective all at once (Ex. Hit 10 miles on the 2nd day of running). Instead, break down your ultimate goal into small milestones, such as running for 30 minutes daily on the first week, one hour on the second week, and 1 1/2 hours after a month.
Include your goal in your professional life – You're lucky if you work for an employer who's also keen on sports and fitness and supports your goals and activities. If your company doesn't have that kind of corporate culture, try if you can talk them into it. For instance, work out a deal with your boss to leave earlier than usual during certain days so you can have time for a workout or training. Request to be allowed to go on leave when there are marathons or competitions, and get the support of your officemates, as well. Try negotiating for a longer lunch break or a flexible schedule, as long as you get your work done. Alternatively, find a company that offers you this bit of flexibility so you can go back to doing the sport you love.
Transitioning from your semi-carefree college life to the life of a working adult can be quite a shock if you're not prepared. If you were a college athlete and stopped practicing sports when you began working, the adjustment can be doubly difficult. But you don't have to give up what you loved – and still love – doing. Find a way to continue playing your sport, whether for fun or competition, even if you have a day job now. These tips will help you get back to your passion – and being fit again!