Pack smart, considering the weight, size, and functionality of gear for efficient backcountry travel.
Choose multi-use items and maintain minimalist essentials to avoid carrying unnecessary weight and bulky packs.
Prioritize electronic gear and photography equipment that is lightweight and portable for emergencies and capturing memories.
Personalize your backcountry gear checklist, adapting it to the terrain, climate, and personal requirements.
Incorporate lessons from previous trips to improve future packing efficiency and gear selection.
Backcountry travel can be a satisfying and fulfilling way to experience nature's beauty, but it is also a test of preparation and endurance. Packaging the right and essential gear is among the necessary practices for the adventure.
Packing efficiently is critical in backcountry travel. Hauling unnecessary weight can exhaust energy and distract focus. Efficient packing would increase comfort, mobility, and ease of movement, especially when hiking long distances.
With the right gear and knowledge of how to pack smartly, you can carry everything you need for your adventure without feeling weighed down. This blog post aims to provide an informative guide on essential gear suitable for backcountry travel.
Essential Gear for Efficient Backcountry Travel
When packing for your trip, you must consider your gear's weight, size, and functionality. It would be best if you packed smart. Here are some essential gears for efficient backcountry travel:
Clothing and Layering System
The first consideration when packing is clothes. Weather and terrain conditions would determine the type of clothes you should wear.
A layering system is necessary to cope with temperature variations day and night. A typical layering system comprises a base, mid-layer, and an outer layer that protects against rain, wind and insulates body heat.
Shelter and Sleeping Equipment
Quality and lightweight tents, bivy bags, or hammocks are essential to protect against the elements. A comfortable sleeping bag and pad keep you warm and cushioned on uneven terrain.
Cooking and Food Supplies
A compact and lightweight stove, utensils, water filter, and dry or freeze-dried food are necessary to sustain energy and hydration on backcountry trips.
Hunting Bags
Carrying essentials such as first aid, navigation tools, communication devices, and hunting equipment requiredurable hunting bags. Look for a spacious main compartment with add-on pockets, compression straps, and sternum or waist belts to support the weight.
Strategies for Lightweight Packing
To pack effectively for a backcountry trip, there are many strategies one can use. These strategies include:
Assessing Trip Length and Conditions
Before beginning to pack, assessing trip length and conditions is essential. This allows hikers to plan appropriately for activities, terrain, weather conditions, and trip length, ultimately determining how much gear needs to be brought along.
Prioritizing Multi-Use Items
Next, it's vital to prioritize multi-use items. For example, a tent can work double-duty as a rain shelter, adding to the essentials of staying dry and protected from the elements.
Multi-use gear is also great for saving space. Instead of packing multiple layers, one might consider packing one or two high-quality layers that could be worn in different combinations.
Minimalist Toiletries and Personal Items
When it comes to toiletries and personal items, minimalist packing is critical. Finding multi-use items along these lines is a good start, but resisting the urge to bring along non-essential items, such as that extra book or favorite hair product, is also essential. It's incredible how a backpack can fill up when non-essential items are packed.
Electronics and Photography Gear Selection
Electronic gear selection is also essential, emphasizing lightweight portables that keep you connected in an emergency but won't add too much weight to your pack. The same goes for photography gear. It's essential to bring the necessary gear without overpacking.
Personalizing Your Backcountry Gear Checklist
Everyone's backcountry gear checklist will differ, and those embarking on a trip should personalize their own with only necessary items.
Creating a Customized Packing List
Creating a customized packing list is also a helpful strategy. This ensures that nothing is forgotten and everything necessary is included. And after a trip, it's wise to assess what worked and didn't work and note any changes that need to be made for future trips.
Adapting Gear Selection to Terrain and Climate
Adapting gear selection to terrain and climate is crucial for a successful backcountry trip. The gear necessary for a trip in the desert will be vastly different from that essential for a trip in high alpine regions.
Incorporating Lessons from Previous Trips
Finally, incorporating lessons learned from previous trips is an excellent way to plan for the future. Out on the trail, it's common for hikers to come across gear they wish they had brought or never used.
Making notes after a trip about where you were lacking in gear or areas where unnecessary items were brought along will help you keep your gear selection in check and improve packing efficiency in the future.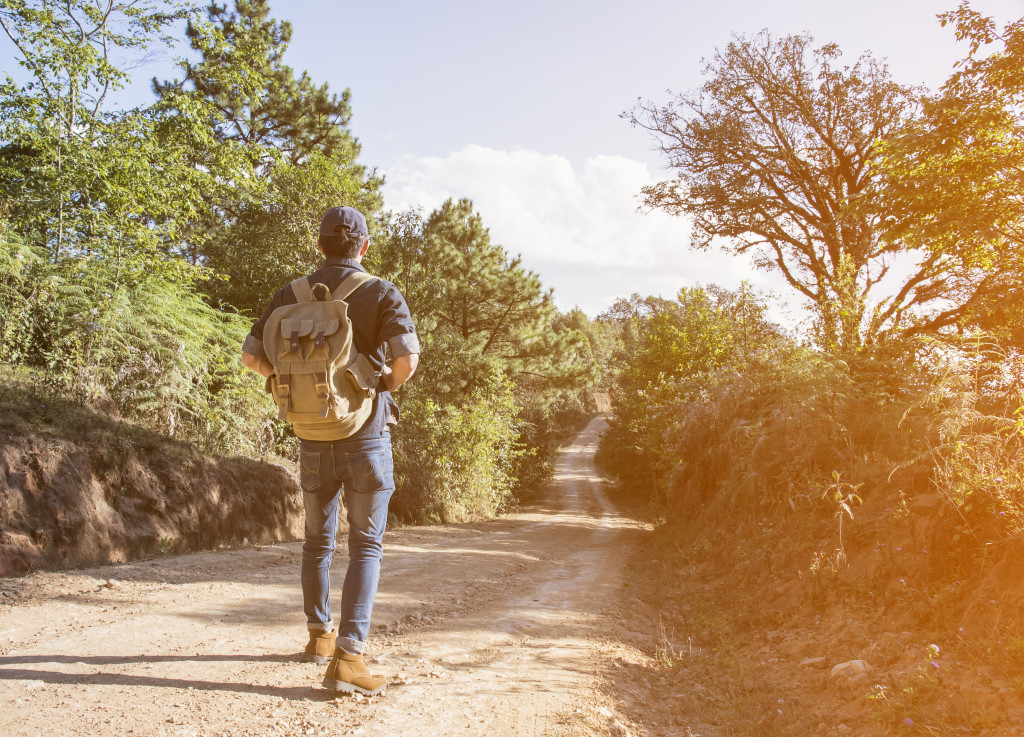 Backcountry travel is an incredible way to experience nature's beauty and adventure. Packing for a backcountry trip can be overwhelming, but with the right gear selection and proper packing techniques, it can be an efficient and enjoyable experience.
Assess trip length and conditions, prioritize multi-use items, pack minimally, carefully select electronics and photography gear, personalize your gear checklist, create a customized packing list, adapt gear selection to terrain and climate, and incorporate past lessons learned to make sure your next backcountry trip is a success.