It's always a good idea to keep your home in top condition by making small upgrades from time to time. These upgrades can increase the value of your home if you ever decide to sell it, and they're also a great way to make your home more comfortable and stylish. Check out these ten great addition ideas that are sure to increase the value of your home!
1. Get a Landscape Upgrade
One of the best ways to increase the value of your home is by upgrading the landscaping. A well-designed landscape can make your home look more attractive and welcoming while also increasing curb appeal. You can hire a professional landscaper or do it yourself if you have some gardening experience. So take a look at your landscaping and see if there are any changes you can make to improve it.
2. Add an Outdoor Living Space
Adding an outdoor living area is a great way to increase your home's value if you have the space. Outdoor living spaces are becoming increasingly popular, and they're a great way to enjoy the outdoors without having to leave your home. You can add a patio, deck, or even just a simple seating area to enjoy the fresh air.
3. Upgrade Your Kitchen
A new kitchen can easily add tens of thousands of dollars to the value of your home, so it's definitely worth considering if you're looking for a significant return on investment. Whether you're looking to do a full kitchen remodel or just make some small changes, there are many great ideas for upgrading your kitchen. Try installing new appliances, adding storage space, or switching out your cabinets and countertops for something more modern and stylish.
4. Get a New Garage
If you really want to increase the value of your home, consider investing in a new two-storey oak garage. These sturdy and attractive garages can add significantly to your home's resale value while also providing plenty of additional storage space. You can choose from a variety of styles and designs to find the perfect garage for your home.
5. Add Some New Windows
Windows can really make a big difference in the look and feel of your home, so consider upgrading the windows if they're looking a little dated. New energy-efficient windows can help reduce heating and cooling costs by keeping heat inside during cold months and reducing unwanted heat gain during hot weather. And they can also add a lot of curb appeal to your home.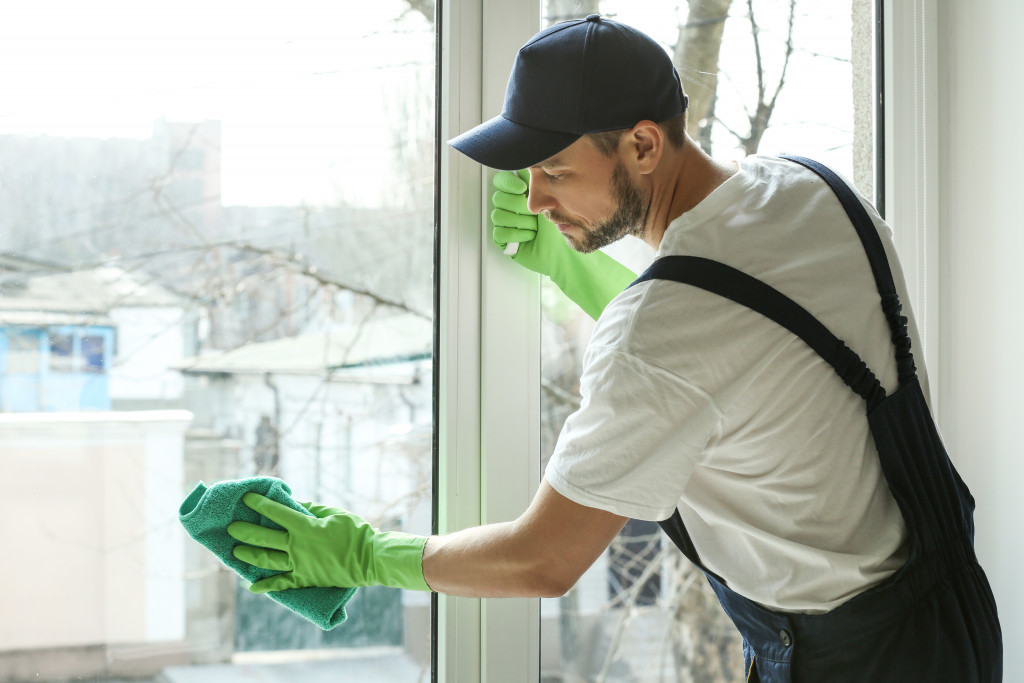 6. Add a New Porch or Deck
With so many people spending time outdoors these days, it's a good idea to add a new porch or deck to your home if you don't already have one. Not only does this give you an excellent place to entertain guests and enjoy the sunshine, but it can also help increase the value of your home by adding extra living space.
7. Get a New Roof
It's essential to keep your roof in good condition since it's one of the most important components of your home. If your roof is starting to show its age, consider installing a new one. This can help protect your home from weather damage while making it look more attractive. There are many types of roofs to choose from, so you can find one that fits your budget and style.
8. Upgrade Your Siding
Siding not only gives your house a beautiful appearance, but it can also help to increase the value of your home and protect it from the elements. There are many types of siding options available, so be sure to do some research before making your final decision. You'll want to consider things like durability, ease of maintenance, and energy efficiency when choosing the right siding for your home.
9. Paint the Exterior of Your Home
One of the quickest and easiest ways to increase the value of your home is by giving it a fresh coat of paint. This will make it look more attractive and inviting, and it can also help protect your home from the elements. If you're not sure what color to paint your home, consider using a neutral color scheme that will complement any home style.
10. Invest in Energy-Efficient Improvements
Making energy-efficient improvements is excellent for your wallet and the environment. Some simple changes you can make include switching to energy-efficient light bulbs, insulating your home, and installing low-flow fixtures in your bathroom and kitchen. These improvements can help reduce your energy costs while also making your home more comfortable.
Making minor upgrades to your home regularly is a great way to keep it in top condition. These ten great addition ideas will help you enjoy your home to the fullest and increase its value at the same time!