So you have completed setting up all the electrical appliances in your house, and you are now in the process of seeing if everything works. But after that, you still have something important to do, and that is cable management. That can get messy, especially if you have a lot of items connected to various sockets. But you do not just want to let it be like a rat's nest or a plate of spaghetti because it looks untidy and could be a tripping hazard. With a little imagination and some trickery, you can manage your cables like a stylish professional.
Why You Need to Manage Your Cables
The reason why you need to manage your cables is primarily for aesthetic purposes. Having those lying around on your floor makes for a messy background. Later on, that will catch a lot of dust bunnies, which people will find disgusting.
And then the other dominoes will start falling from there. Dust build-up can lead to your other electrical products overheating, and this will cause them to work harder and be less efficient with their use of electricity. That will give you a higher power bill. All the clutter will ultimately become a fire hazard. These are stuff that industrial electricians are particular about, as homes have codes and standards that need to be followed.
You also do not want people stepping or tripping over your scattered cables, because that will cause unwanted interruptions in your electronic items. There could be a computer being used that suddenly had its life cut off for a moment, and that could lead to data loss since if one of your storage drives happen to be doing an activity.
Tuck Them In
One technique that you can use in cable management is finding a way to hide them. That is where you can channel your inner sleuth and scope all the corners of your house for possible places where you can tuck in those cables. The easiest ones to figure out are spaces that are naturally obscured from any point of view. These include the rear of TV racks or cabinets and the area underneath tables or desks. Do not be shy to use the little things to help them stay in place, like zip ties or various kinds of tapes.
Box Them In
Do you have a hard time finding hiding places for your cable clutter? If you have tried your best, but you still cannot get the results you desire, you can contain those with a box or a cover. Compared to having all sorts of wires scattered all over the floor, you can have that small container where all of them can converge and tuck it in a corner.
For those extra-long cables that crawl across the room, you can pin them down to the floor with some electrical or duct tape. Lay all of that out unobtrusively the best that you can, and then top it off with a floor molding that matches its finish or the carpet color.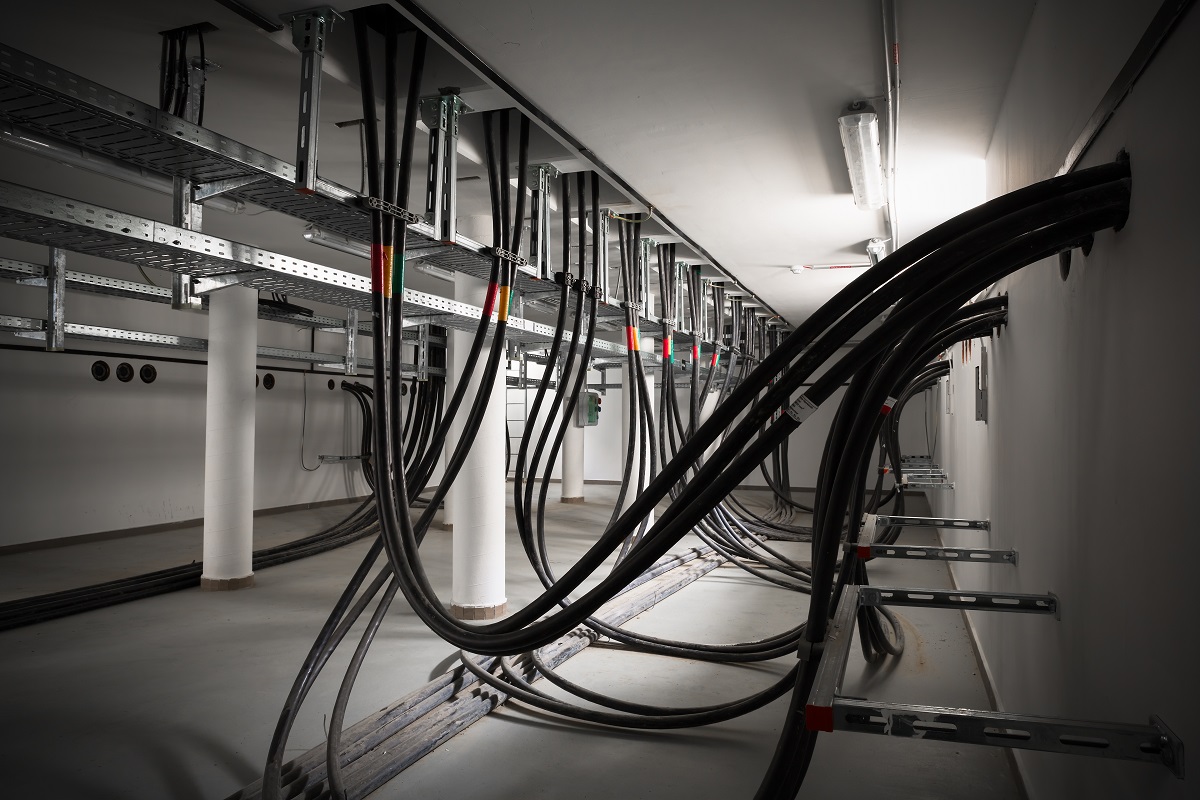 Smart Camouflage
Effective camouflage is not just for jungle warfare. You can also apply that to cable management. That is where you try to find ways to make your cables blend into the environment. For example, you can wrap some of your lines around plants to make them vanish into the background. Black is a standard color for a cable, and you can have that stuck to an object with a similar color. You can try doing that with table legs or metal grills if you have those nearby.
Major Adjustments
Sometimes the easy solutions just would not cut it, and more drastic measures need to be taken. When you have run out of options on how you can organize your cables, you can decide if you need to make some major adjustments to your house. That can involve creating an opening in one of your walls for routing purposes. You have to be careful to do this because you may hit some electrical wires along the way.
Once you are done with this, you must reseal the damage done and have that repainted. For the simple objective that it aspired, this is a job that required a bit of labor. But the results matter, and you will be rewarded with clean-looking and seamless rooms with no excess cable in sight.
Keeping your cables out of sight is not only friendly to the eyes, but they serve the bigger purpose of upholding the safety standards that your house requires. It can be a lot of work, but seeing the finished product will impress you with how clean things look. Your home will be all the better because of it.