• Get outside, explore your neighborhood or nearby trails, and do activities like hiking, camping, and geocaching. 
• Take a road trip with friends or family to discover new places and explore local attractions. 
• Push your limits by trying something new, such as rock climbing, paintballing, or skiing.
• Stay safe by wearing protective gear, having a designated driver, or taking refresher courses for added safety.
Having time for fitness and physical activity is essential for a healthy lifestyle. Many activities can be done to stay active and add an element of adventure. There are many possibilities, whether taking up a new hobby or going on an outdoor adventure. But how do you make sure that your activities are meaningful, safe, and, most of all, fun? Here's a guide to help you stay active and adventurous in your daily life.
Get Outside
One of the best ways to stay active and adventurous is to get outside. Spending time outdoors can be incredibly beneficial for your physical and mental health. Here are some activities that you can do:
Hiking
Explore your neighborhood or nearby trails. Get in touch with nature and take in the views. You can schedule regular hikes with friends or family to stay active and have fun. Pick a route that suits your skill level, and ensure you're equipped with the right gear, such as a backpack and hiking boots.
Geocaching
Geocaching is an awesome outdoor activity that can be done anywhere. It's a real-world treasure hunt where participants use GPS coordinates to locate hidden containers (or "geocaches") in the area. You can make it a competition with friends or family, and the best part is you don't need any special equipment besides a GPS device.
Camping
Set up camp in the woods or at a nearby campsite. These outings can be a great way to bond with your loved ones and spend quality time outdoors. Plus, most camping trips involve plenty of physical activity, such as setting tents and gathering firewood.
Take a Road Trip
Hit the open road and explore new places. Make stops, try local cuisine, and take many pictures. You can also look for nearby attractions such as national parks or monuments to get some sightseeing. Bring along a map and plan your route ahead of time. You can even make it a multi-day trip if you have the time!
Beach or Lake Activities
Spend the day swimming, paddle boarding, or relaxing in the sun. Beach and lake trips can be great for exercise, but they can also be a nice break from the city. Bring sunscreen and plenty of water—and don't forget your swimming gear!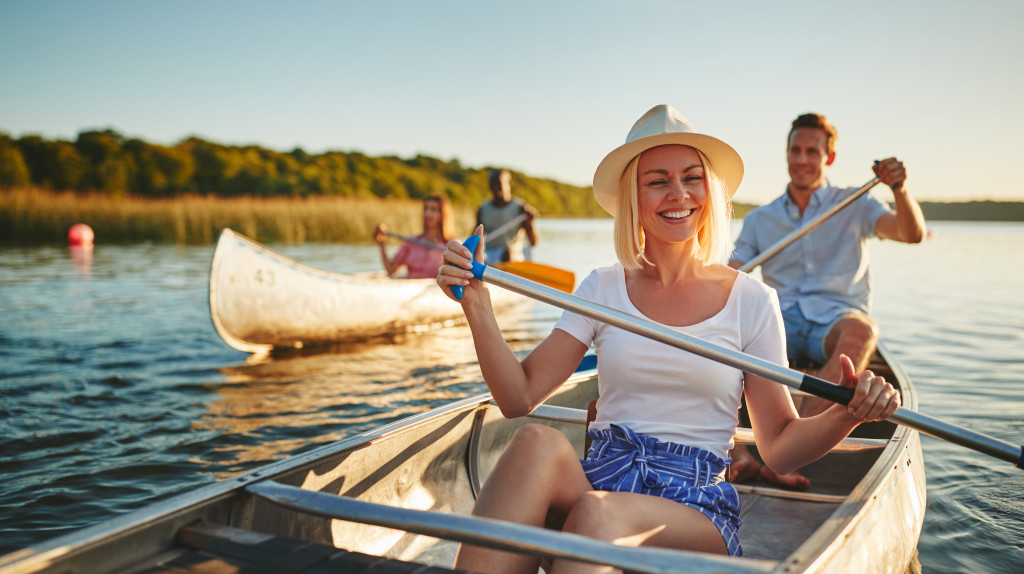 Try Something New
If you want to stay active and adventurous, why not try something new? Ask yourself what you haven't done before and give it a shot. Here are some ideas to get you started:
Rock Climbing
Test your limits with rock climbing. It's an excellent way to build strength, stamina, and concentration—plus, it can be a lot of fun! Find an indoor gym or outdoor crag that fits your skill level and try it out.
Paintballing
Gather your friends or family for a game of paintball. You'll get plenty of exercises and the opportunity to tackle new tactical challenges. Make sure to check out local rules and regulations before you play. And be sure that whoever you tag along wants to also take on the challenge.
Skiing or Snowboarding
Hit the slopes for some winter fun. Whether a beginner or an expert, skiing and snowboarding offer plenty of thrills and physical activity. You can find resorts close to home or travel out of town for new experiences. And if you're a first-timer, consider taking a lesson or two.
Stay Safe
The most important thing when staying active and adventurous is safety. When exploring the outdoors, always let someone know where you are going—this could be family members or friends. Here are some important pointers:
Wear Protective Gear
Wear protective gear like helmets and other safety equipment when necessary. This can help you avoid any potential injury while engaging in rock climbing, skiing, or snowboarding activities. Wear a life vest to stay safe if you go out on the water.
Check on Your Driving Skills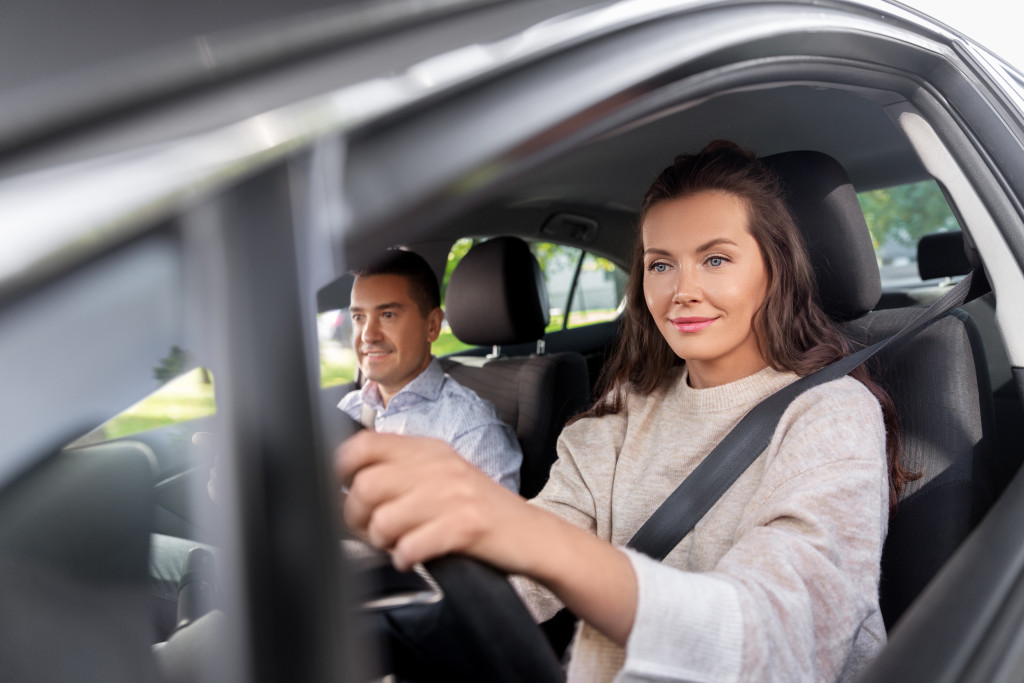 When going on a long road trip, ensure you are comfortable with your driving skills. Have a designated driver, or switch up the drivers often. You can also take a refresher course at an expert driving school for added safety. This will ensure you get to your destination safely and enjoy the ride.
Prepare a First Aid Kit
As the saying goes, it's better to be safe than sorry. Prepare a first aid kit in case of any minor injuries. Ensure it contains bandages, antiseptic wipes, antihistamines, painkillers, and other items that may be useful in an emergency.
Having an active and adventurous lifestyle is key to a healthy life. With planning and safety measures, you can make the most out of your activities and get some great experiences. So get out there and have fun!