Having goals is essential for one's success and happiness. Setting your eyes on a particular objective and seeing it through will give you immense satisfaction in life, especially if it has been achieved after working hard at it.
But for those who have been setting goals all along, you must have noticed that sometimes, despite your best efforts and hard work, things don't turn out the way you want them to. Disappointments are often a common outcome of goal setting.
The key is to keep your focus and not let distractions and hurdles slow you down. Setting realistic goals will help you to stay on track and accomplish them within a stipulated time frame. In this article, we have provided eight tips that can help set up achievable goals for the new year.
1. Create Stable Savings
Goal setting allows you to have a realistic view of what is possible and desirable for you in the future, so focus on your major financial goals. For instance, if saving money is something you wish to prioritize, create a stable savings plan that includes rough amounts for different savings goals.
Setting up a stable savings fund will allow you to cover emergencies and surprise expenses when they occur. Ideally, your savings should be equal to 6 months' worth of expenses. If not, try increasing it in increments until you achieve that goal.
2. Establish A Retirement Fund
If you are keen on saving, don't forget about your retirement planning! Start by setting up a retirement fund and place it under the guidance of an investment manager.
Setting up a pension plan is very important if you wish to enjoy your golden years worry-free and comfortable. Make sure that your chosen investments will allow for growth and yield enough returns for your retirement fund.
3. Save For A House
The desire to own a house can be an extremely powerful motivating factor. If this is your goal, then you should try to set up a plan that will allow you to save for it.
Aiming for early retirement or earning extra income aside from your regular job are some ways that you can start saving for buying your dream home. There are house and land packages available that will allow you to save for your mortgage payments. It can also be a good idea to find packages that will be available in the location you're eyeing.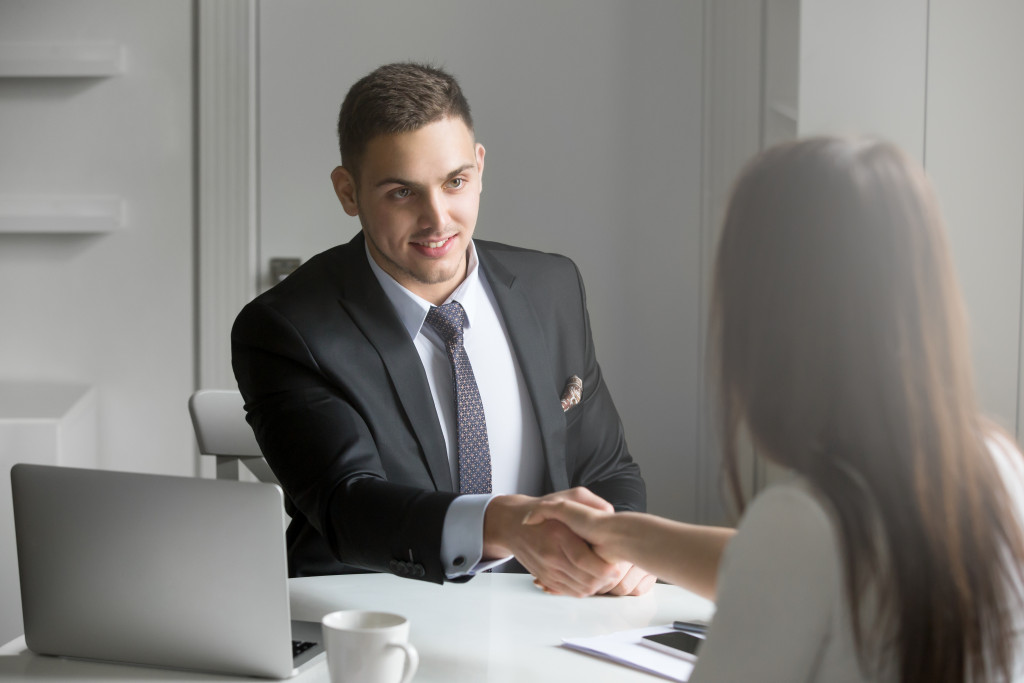 4. Focus On Your Career
Seeking out opportunities for self-growth is another goal that can help you stay motivated to work hard and accomplish more. For instance, if you are aiming to move up in your company or try new roles within it, then start thinking about how to get there.
If you need training and education, then set up a plan that will allow you to take time off for this purpose while still maintaining productivity in your work.
Workaholics may not like the idea of taking long leaves from their jobs but taking time out for self-growth can make them more successful and let them become more valuable to their companies.
5. Start A Side Business
If you are looking for extra income or thinking of quitting your job, setting up a side business is one way to go! It can be something as simple as teaching people how to knit, being an online tutor, starting a blog, or simply freelancing.
6. Start An Emergency Fund
Some people say that saving is a habit, and it can be difficult to start this practice, especially if one does not have any savings in the first place. Therefore, you should make an emergency fund and put away some money each month to cover unforeseen expenses and medical emergencies.
7. Eat Healthy And Exercise
For those who are into fitness, setting up New Year resolutions that will allow them to maintain a healthy lifestyle is a good way to start the year. You can come up with your workout plan depending on what you like doing — whether it is running, yoga, cycling, or anything else. Make sure that you will find ways to keep up with your plan so there will be no excuses!
8. Write Down Your New Year Resolutions
For some, it is easier to set goals by writing them down and keeping them in mind. By writing down your goals, you will be able to set up a plan and find ways to keep track of it. You will also be accountable for all that you do because you know that someone will see what's written on the paper.
If this works for you, why not try to write down your goals and share them with other people? Aside from writing them down, there are now apps that can allow you to create and share your goals easily!
Set your goals and be motivated to achieve them for an amazing, successful year! If you need some help, some apps can allow you to create and share your goals easily. Reach out for inspiration if you feel like giving up some time along the way. There are lots of options — do what works best for you!