If you are trying to improve your home, you will realise that you need different tools. Some of the things that you might need to replace are tiles. You, therefore, require an appropriate cutting device from suppliers of tile saws. There are certain things that you need to keep in mind before buying a tile saw:
Brand name
You need to learn the brand of a tile saw before purchasing it. Doing so will help you to get in touch with the company in case of an issue with the tile saw.
Reviews and ratings
How do people rate that particular tile saw? After checking the brand name, find out what people say about it. How was their experience with it? Genuine reviews have both positive and negative feedback. You can get reviews and ratings from stores that sell such products.
Rotations per minute
What is the RPM of the tile saw? Tile saws are constructed with different types of motors with various RPM.
Choose a tile saw with a high rotating power since it can cut tiles faster compared to others. Tiles saws have an RPM ranging from 3,400 to 5,400. You might want to try a tile saw with an RPM of 3,600.
A tile saw with a high RPM can cut through various materials. The tile saw should also have thermal overload protection. This feature ensures that it doesn't overheat when turning it off.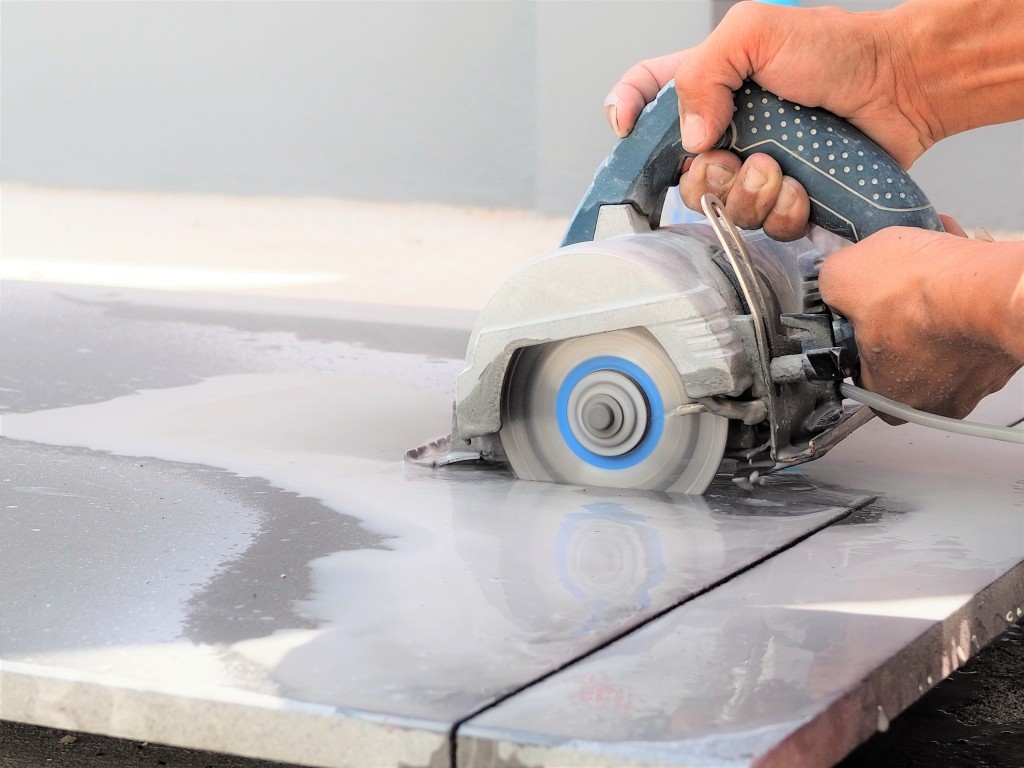 The accuracy of the tile saw
Some tile saws don't offer a smooth cut, and that can waste a lot of materials. You need to choose an accurate machine that cuts well without making any change to the tile after cutting. Choose a tile saw that you can adjust according to your need.
Versatility
How many materials can the tile saw cut through? Ensure that you check this as some tile saws can cut through tiles and not bricks. You might want to choose a commercial tile saw if you intend to use it on various materials. In this case, concentrate on the cutting depth.
Warranty
Always check the warranty of the tile saw. Most tile companies have a guarantee for one year, but others can go up to five years. If you get a title company that gives more duration, that will be better.
Blade size
There are different blade sizes of tile saws. Choose the one that suits your needs depending on the intensity of your work. You can get a tile saw that has a blade measuring 4.5 inches.
There are tile saws with blades that measure up to 10 inches. The smaller the edge of the tile saw, the lower the efficiency. A good tile blade should, therefore, be wide enough like 7 inches so that you can quickly cut many tiles.
In the end, choosing an appropriate cutter from tile saw suppliers will help you achieve accurate results fast. You should remember the given pointers as you look for the right product. If you feel unsure, seek the help of a professional.