Have an empty and inefficient outdoor space? It's time to do some remodeling then. Our outdoor space is the extension of our home. It serves as the reflection of the owner's overall upkeep and personality. If you're still undecided to renovate it, here are some reasons to do so:
1. Creates More Livable Space
Wish you had more space at home to live in? Consider expanding your outdoor space. An outdoor extension provides more space to move around freely.
Highlight the features that your indoor and outdoor spaces have in common to create a natural flow between them. Is it possible to bridge your indoor and outdoor spaces through a large doorway to open it up more? Look for something unique that your outdoor space has to offer.
Another great idea is an outdoor kitchen. It's ideal for those who enjoy cooking and inviting guests. It allows hosting fun meetups or gatherings outside with a company of the fresh air.
A patio deck is another good idea. Aside from adding aesthetic appeals, it also provides space to relax and enjoy nature. You may consult landscape professionals on how to set up a beautiful patio deck.
Landscaping services design outdoor spaces in a way that will complement the entire structure of your house. But you can also do a little experiment through DIY ideas.
2. Adds Value to Your Home
The outdoor living room ranks number one, six years in a row, in terms of consumer interest for home spaces. That is according to the American Institute of Architects (AID) survey results.
Some other outdoor remodeling ideas you may try include setting up a seating area, doing some exterior paint to give your home a new character, and creating a rainwater harvesting system to make your home more sustainable.
In preparation for the fall and holiday seasons, installing a porch is also a great idea. It will create a welcoming entrance for your friends and relatives. It will also be a cozy place to hang out while catching up.
3. Improves Your Health
A lovely space that allows you to spend time with nature doesn't just make you feel relaxed; it also improves your overall health.
A study shows that enough exposure to the sun increases the amount of vitamin D in the body. This produces a number of benefits, which includes calcium absorption, healthy bones, and immune system regulation.
Add more greenery to your outdoor space to invite more birds and fresh air. Now that's just another reason to commune with nature.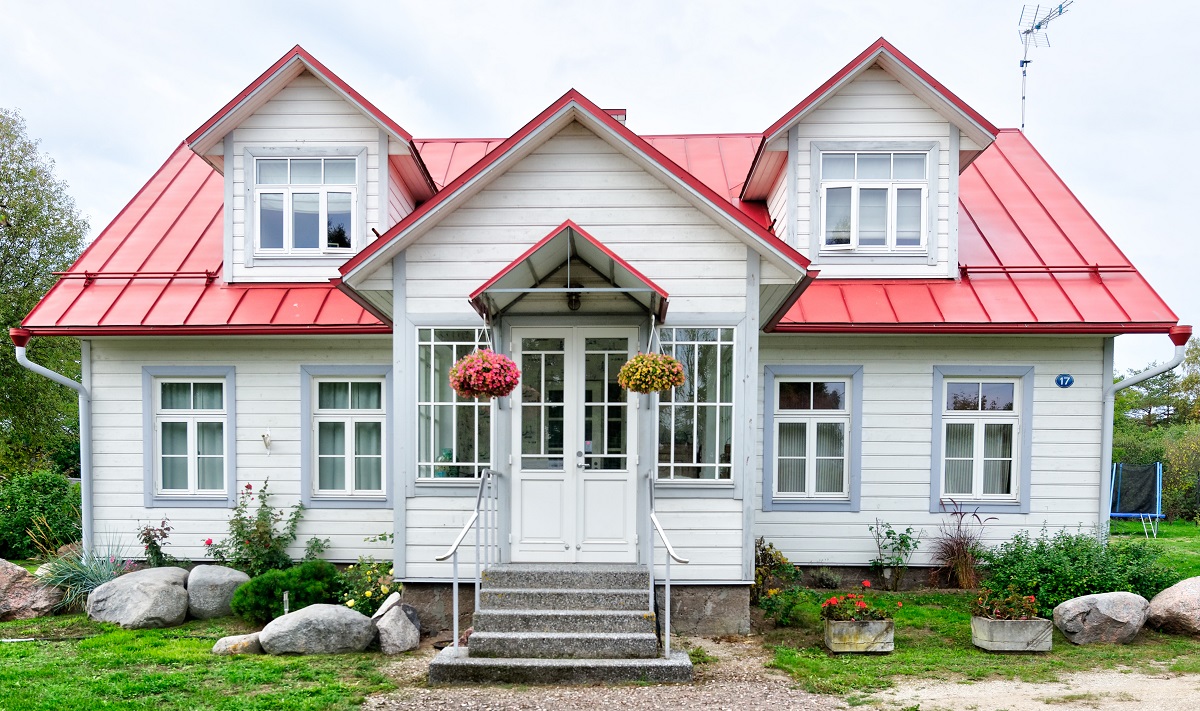 4. Can Save You Money
Turning your outdoor space into a haven spot can save you a lot of money and be as good as spending time at the best places outdoors. This is ideal for those who have always enjoyed eating and drinking with friends outside. You can make your outdoor space a perfect place for get-togethers and small social gatherings.
Moreover, you can even turn it into a staycation spot, where you and your family can enjoy leisure activities such as knitting, obstacle course, a three-legged race, stargazing, finger painting, and a picnic. All that, without having to leave home!
5. Provides More Entertainment Options
Don't have enough room for entertainment? Maximize your empty outdoor space then. Why settle for a small living room to entertain your guest when you can make your outdoor space the extension of your indoor lounge.
Add a fireplace, comfortable couch, and TV to entertain your guests more. You may also add lighting, lamps, and plants to spice things up. Actually, you can include just about any furniture that fits the vibe you're after. You just have to be creative. When the renovation is done, you might be even tempted not to leave the house.
6. Improves the Appeal of Your Home
Remodeling your outdoor space increases the appeal of your house. First off, it serves as the reflection of your interior space. It gives guests the impression of how well-maintained the interior is. And the more attractive the exterior is, the more value you add to your home.
If ever you plan to put your house up for sale, you can get the best offer. Research shows that the curb appeal of your home is the first thing that most buyers look for.
You can beautify your outdoor space more by adding some lighting. That is useful to nighttime meetings or gatherings. You can also add natural elements such as trees, flowers, and grass. Small ponds and waterfalls can make the outdoor space more attractive, boosting the curb appeal of your home.
Optimize the use of your outdoor space. Start remodeling it today! By following the aforementioned tips, you can definitely pull it off easily.