You see, while most people do subscribe to the idea that we shouldn't judge a book by its cover, we can't deny that first impressions do last, and that goes double for how you look and present yourself outside. Of course, owing to the global pandemic that's kept us cooped up for the past year or so, there hasn't really been any reason to dress up, hence the evident trend of wearing baggy sweaters with comfy sweatpants.
However, now that the outside world isn't in a deadlock zone and opening our doors to adventure has become possible once again, a lot of people have been caught lacking on their wardrobe game and unable to step out of their bedrooms because their clothing selection is strictly limited to oversized shirts. And so, today, we'll be giving everybody a rundown on how they can dress better and look effortlessly sexy in this new normal.
Try Something New And Exciting
Firstly, instead of looking at this need to whip your wardrobe into shape as a chore, we recommend that everyone look at it as an opportunity to try something new and exciting that you wouldn't normally be caught wearing pre-pandemic times. Think of it as someone hitting the global reset button on your fashion image; you get to try everything that's been out of reach.
Simple And Aesthetic: If you're not that into extravagant and head-turner pieces, then trying simpler yet super aesthetic fits is an excellent way of working with your new vibe. In fact, plenty of casual menswear clothing options are becoming the norm, and you'll find yourself looking a lot more sleek and suave than usual. So, don't shy away from your simple layering and classic boots.
Add A Little Color To Your Apparel: We've seen way too many people default to dark hues such as grays, blues, and blacks, and while these are definitely stylish, limiting your wardrobe to these colors alone is a no-go. Instead, we recommend that you add a little color to your apparel to help highlight a more uplifting mood and give you a chance to explore new shades that might complement your look.
Everything's Fair Game, So Be A Trendsetter
Secondly, while a lot of pre-pandemic modern fashion placed a heavy emphasis on following the latest trends, this new normal has given us a blank canvas to design as we please. As a result, nobody's really quite sure what's in and what's out, meaning that everything's fair game for you to try and set styles by your own command.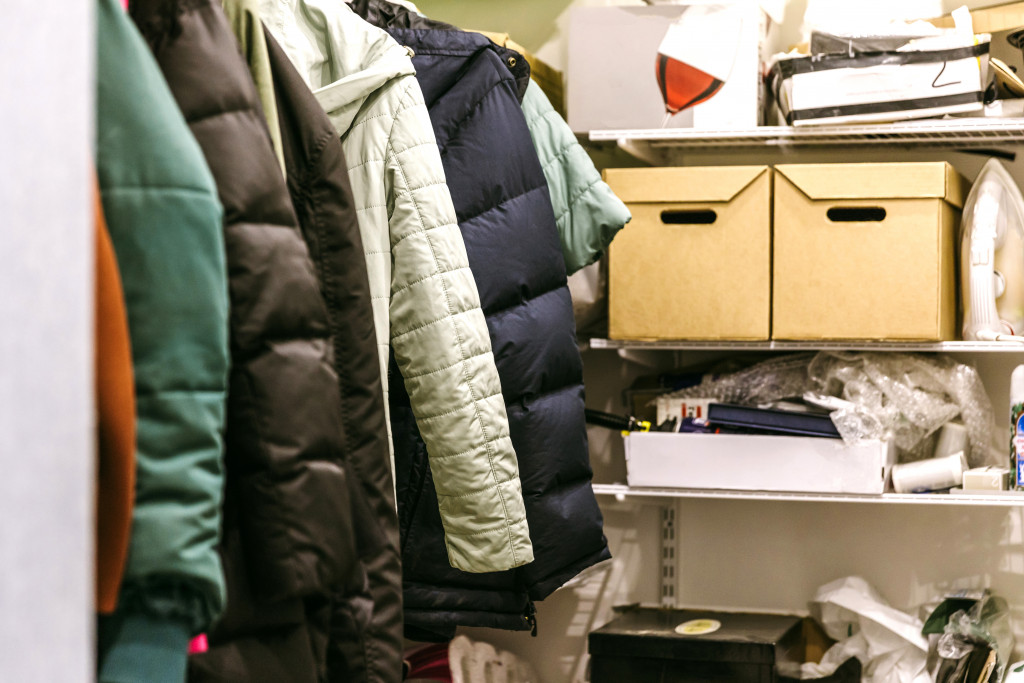 Wear What Feels Right And Comfortable: While some fashion options don't look the most comfortable to wear, we strongly believe that you should pursue whatever feels right and comfortable. In fact, all your clothes should fit you snuggly, and wearing them throughout the day must mimic the feeling of sinking into a bean bag. So, don't force yourself to wear something that will need multiple trips to the bathroom to readjust, and please stick with what keeps you flexible.
Explore Different Kinds Of Accessories: Accessories help elevate and complete the look, and if you've been the type to pass up on earrings, bracelets, necklaces, and the like, then now's your chance to explore. You see, that extra sparkle and dazzle add a sense of uniqueness, something you don't really get from all your basic apparel. Plus, you don't need the most expensive jewelry to look like royalty.
Of Course, Staying Healthy Is Priority Number One
Last but not least, when it comes to looking good and presentable, nothing makes you glow better than keeping healthy and putting your well-being as a priority numero uno. Let's not forget that we're still in the middle of a global pandemic; therefore, any plans to wear something nice must be complemented with responsible practices that keep us safe from harm as well.
Don't Dismiss Self-Improvement: You can tell when a person is radiating when they feel fulfilled, so don't dismiss any self-improvement pills you haven't taken first before dabbling in your wardrobe. For example, you might be overdue for a social media detox or in desperate need to meet your dentist for dental implant surgery. And whatever the case may be, switching up your outfits can take a backseat in the meantime.
Don't Think Too Hard About It And Experiment!
Overall, looking good and feeling a lot sexier in this new normal is all about trying new things while balancing the healthy facets to going outside, so be responsible yet give yourself some leeway to move around. We've spent way too much time just pacing inside our homes, and now's the chance to experiment and explore to our heart's content!