One of the crucial elements of student life is the accommodation. There are several options for student housing, but off-campus housing is the best choice for students looking for freedom at the lowest cost. You will, nevertheless, need to ensure that the place you rent is near your campus or along the major transport routes to the campus. Other than the easy access to several areas, this location also offers maximum security.
For those looking for student houses to rent in London, you have several options. Apartments, in which you can share amenities with other roommates, are generally your cheapest option. They also offer opportunities for networking and take the boredom out of off-campus living. Most students worry that their rooms will be simple, functional rooms which look drab and offer no inviting atmosphere.
Well, here are some tips to transform your student room into an Instagram-worthy setting at the lowest cost possible.
Add Fairy Lights
What better way to brighten your space than with fairy lights. These will create a perfect home-like atmosphere that will inspire you to spend most of your time indoors. You can hand the fairy lights around your room or use them to accent various sections of the room. Alternatively, you can use the fairy lights to hang photographs which personalize your living space.
Spice the Space with Cushions
Most student rooms are small, and it might not be possible to include a lot of furniture. To enhance the look of your room and make it more inviting, add throw pillows in different sections. Other than boosting the room's look, cushions will offer an alternative for friends to sit on when they visit you.
Add Some Greenery
One of the best ways to light up your space is by bringing the outdoors in. Other than brightening your student room, plants will make your air clean and boost your concentration when studying. Jade plants, rubber trees, and Aloe Vera are among the easiest plants to care for. If you are aiming for a bit of color, opt for fresh flowers.
Make Your Studying Area a Creative Hub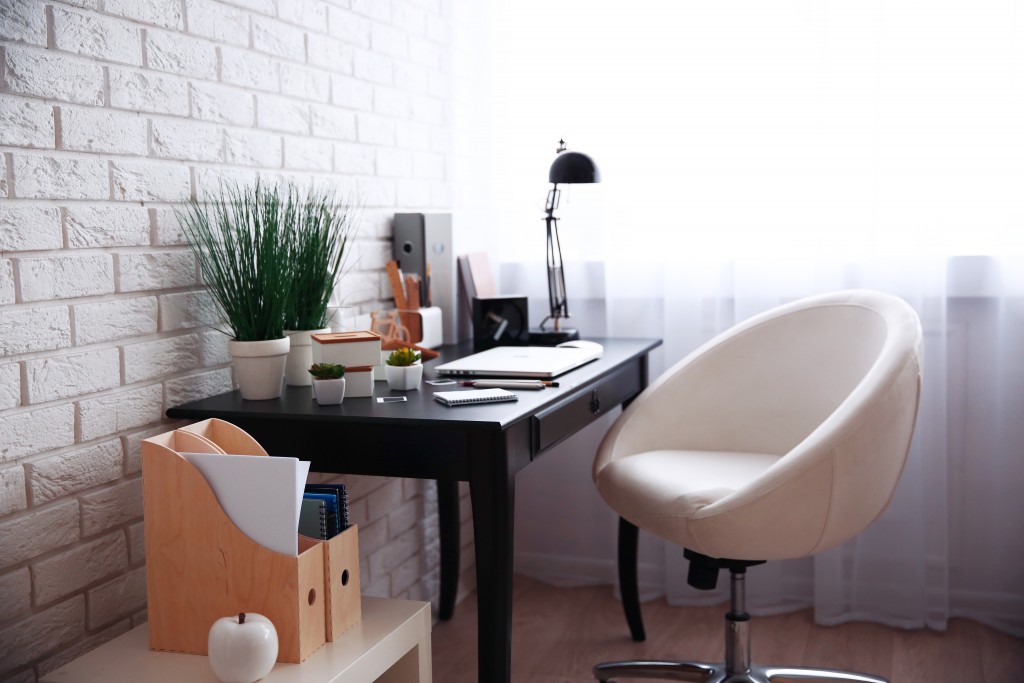 The primary reason for brightening your space is to spend more time indoors studying. One of the critical regions hence remains the study area of the room. You would not have any motivation to study in a drab old desk. Brighten up your study area with colorful lanterns, plants or photos.
Get a Creative Noticeboard
You will need somewhere to pin important papers like timetables, academic papers, and tickets to gigs. Most student rooms have a notice board, but you can buy an inexpensive one if yours doesn't. You can paint the board or cover it with wallpaper to enhance its look and have it complement your room.
Most student rooms do not allow any modifications on their walls, and hence hooks and nails are a no-no. You can use washi tape to stick different things since this is removable and even reusable. With the above tips, you are now ready to inexpensively transform your student room into a haven for your campus life.