There are times when you need to work at home instead of being at the office. If this happens, you need to find a spot in your home where you can do office work. Doing this allows you to get your office work done without worrying about interference from the activities of the other members of the family.
Choosing the Right Place in Your Home for Your Office Work
So, how does having the right office space in your home help get the work done?
You are able to focus on the work on hand. Finding the right spot in your home where you can do your office work allows you to concentrate on the task your boss expects you to finish according to moving.com. You are able to work smoothly without being disturbed by sounds like those coming from the radio or television in the next room or the scent of food from the kitchen.
You feel relaxed as you work. Working in a stress-free environment enables you to become more productive and do a lot of work. Even though you are working at home, you have to make sure that the room you're working in is neither too hot nor cold or too quiet.
The room puts you in the right mood. Your surroundings should be able to put you in the right mood for work. Even at the office, you don't like it when the surroundings are not too pleasing to the senses. Nothing gets you more distracted than ugly walls or dirty floors. That's why you should set up your office space in a way that would make you feel happy while working.
How to Set Up Your Home Office Space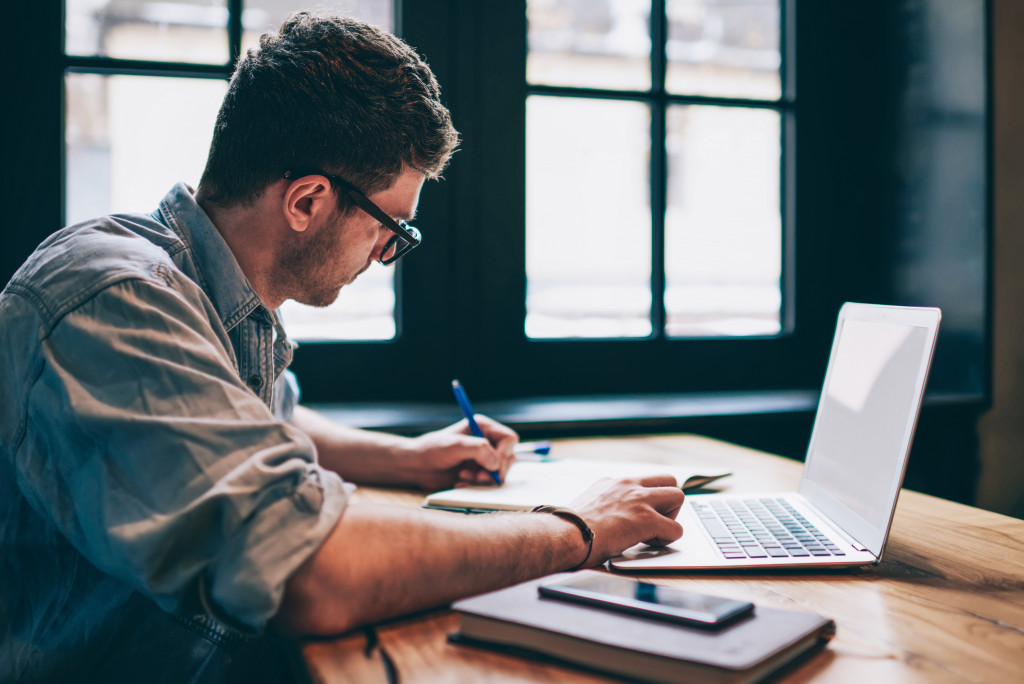 To set your home office space right, you need to do the following:
Select a spot that is not too exposed to sunlight. Working in the direct path of sunlight can be very distracting especially during the summer months. When you set up your office space in your home, make sure that it's not too bright or too hot according to Entrpreneur.com. Otherwise, you won't be able to do work smoothly.
Free the room of any clutter. After having selected the right spot in your home where you will do your office work, make sure that it's devoid of objects that have nothing to do with office work. Not only will removing these objects keep you away from any kind of distraction; you will also be able to move around your room without accidentally stumbling into objects scattered around.
Buying Additional Fixtures
There might be a need for you to redo your room. For this, you might need to purchase a better desk for your office work, a better and more comfortable chair, and perhaps high-quality commercial interior lighting fixtures. Doing this would give your room a better ambiance and make it more conducive for doing office work.
Choosing and setting the right place in your home for your office work would still give you the feeling of working at the office even though you are working at home. It's like shuttling between two worlds without having to travel far.