Are you coming to London for a business or leisure trip? If you do, then one of the things you have to do is to secure accommodation for your entire stay. This shouldn't be a hard task to accomplish, given that London is a bustling city with many five-star hotels and budget-friendly accommodations. These establishments cater to tourists, international students and people who have to do business in the city.
If you're particularly on the hunt for affordable accommodation in London, then a budget hotel should be your top priority. A budget hotel is mainly targeted towards people who simply need a decent place to sleep, eat and bathe. These budget-conscious travellers are not too picky about the amenities of the hotel they're staying at as long as they are decent enough by most standards. London, fortunately, has a lot of these establishments. But how do you know that the hotel you're looking at is worth every pound you're paying for?
Here are six things your budget hotel should offer you throughout your stay:
​Your hotel of choice should be as comfortable as possible, which means no loud music and has at least a complimentary meal like breakfast or dinner. While this may be quality that's hard to find due to individual preferences, the idea is that the hotel should make you feel at ease like you're inside your own home.
Your hotel should, ideally, be located close to public transport, airport and commercial establishments. It will be a plus if it is also close to what is called lifelines, such as hospitals, gasoline stations (if you have a car with you), police and fire stations and the like. A great location will allow you to reach essential establishments even without having a vehicle, allowing you to do more in as less time as possible.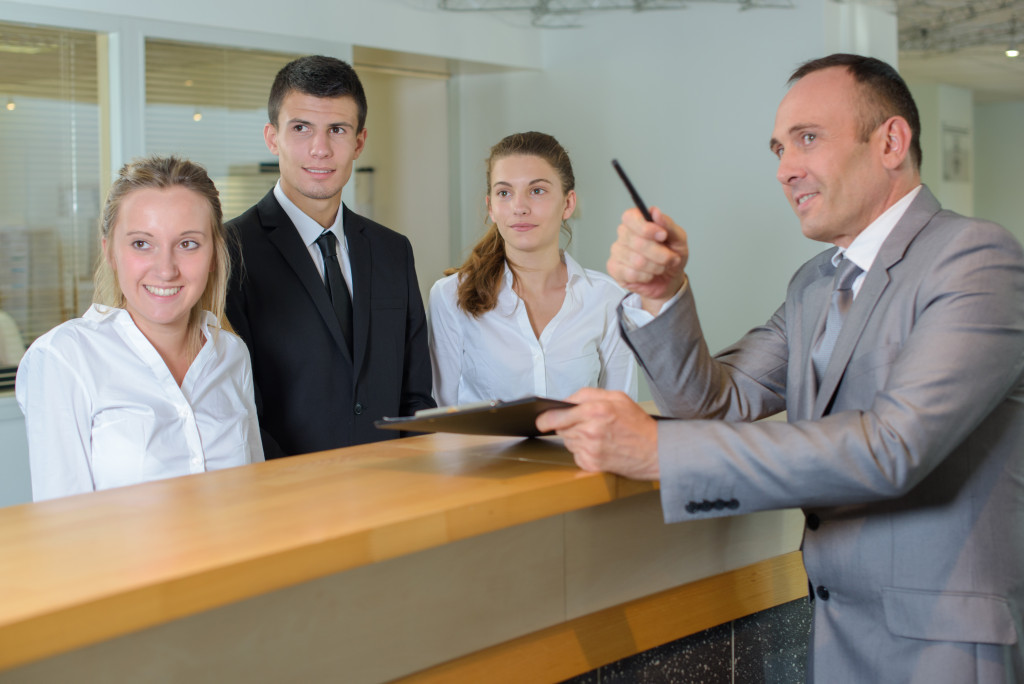 Another non-negotiable quality that your budget hotel should have is a great staff, from the receptionist to the room service personnel. The staff should be attentive, knowledgeable of local tourist spots and willing to extend assistance when requested.
Clean rooms and facilities
​Nobody wants to stay in a hotel with unkempt rooms and less-than-desirable facilities. As such, your hotel should have clean rooms, hallways, and reception area. Your entire room should smell nice, and the hallways and lobby should also be clean and properly lit.
Competitive room rates and no extra charges for basic services
​Since you're staying at a budget hotel precisely because you don't want to spend a fortune, your hotel should have competitive rates that are well within your reach. Basic services like room cleaning should also come at no extra cost so that you can save money for other vital expenses during your stay in the city.
Secured rooms and premises
​You don't want to end up being a victim of burglary while staying at a hotel, right? Sure, you can take extra precautions to ensure a secure hotel stay. But it's best to find a hotel with ample security features. The hotel should have doors and windows that can't be breached easily, access only to guests and hotel staff and preferably 24/7 security personnel. It will be a definite plus if there's CCTV coverage within and outside the hotel premises. ​
With these basic qualities in your checklist, finding the right budget hotel should be easy. This will ensure your comfortable and safe stay in London as you travel to tourist spots or accomplish your business deals in this world-famous city.