There are many benefits to having a backyard. According to The Huffington Post, homeowners with backyards are more likely to have higher property values and spend more time outdoors. Additionally, backyards provide a space for homeowners to relax and escape the hustle and bustle of city life.
A backyard can also boost a home's selling value. According to a study by the National Association of Realtors, homes with backyards sell for 7% more than homes without backyards. It may be because a backyard offers homeowners privacy and a sense of space they don't get in an urban environment. Furthermore, spending time outdoors has been linked with numerous health benefits, such as reduced stress levels and improved mental health.
Because of those benefits, many homeowners are investing in transforming their backyards. However, the many approaches can make it difficult to decide how to spend your money best. Here are a few ideas for your backyard transformations.
The Classic Garden
Many people think the backyard garden is the standard for backyard transformations. After all, what says "backyard" more than a row of beautiful flowers? A garden can provide your backyard with color, life, and a sense of peace. It can also attract birds and other wildlife, providing you with hours of entertainment.
If you're thinking of adding a garden to your backyard transformation, you should keep a few things in mind:
Consider the climate in your area. Not all plants will do well in every environment, so choosing plants that thrive where you live is essential.
Think about the amount of sunlight your backyard gets. This step will help you determine which plants will do best in your garden.
Consider the amount of maintenance you're willing to do.
Some parks require more care than others, so be sure to choose plants that fit your lifestyle.
There is also a choice of adding amenities that lend well to a garden-dominated landscape. A swimming pool, for instance, can take up a lot of space in a backyard and may require more maintenance than plants. If you have the extra room and time to care for it, a pool can provide years of enjoyment for your family.
A Well-Designed Patio
If you're looking for a backyard transformation that will be both functional and stylish, a patio might be the answer. A well-designed patio can serve as an outdoor living room, dining room, or bedroom. It's the perfect place to entertain guests or relax with your family.
When planning your patio design, there are a few things to remember. Consider the size of your patio. You'll want to make sure it's large enough to accommodate all the furniture and activities you want to do.
The lighting will also require attention when it comes to design. Patio lights can help set the mood and make your patio more inviting.
A New Deck
If you're not ready for a complete backyard transformation, a new deck might be the right choice. A deck can provide you with extra space for entertaining or relaxing. It can also add value to your home. Also, it will be flexible enough to accommodate the future designs you want once you gather the resources and finalize the blueprint.
When choosing a deck for your backyard, you should focus your attention on the material used. Granite, marble, and other natural stone are beautiful options that will last for years. If you're looking for something more affordable, wood is a classic choice that can be stained or painted to match your home's exterior.
You can also match the gate with the deck material to create a cohesive aesthetic design. You can partner utilize Trex deck and fence gates to achieve visual beauty, ensuring your backyard looks satisfying for your family or the home's next owner.
A Water Feature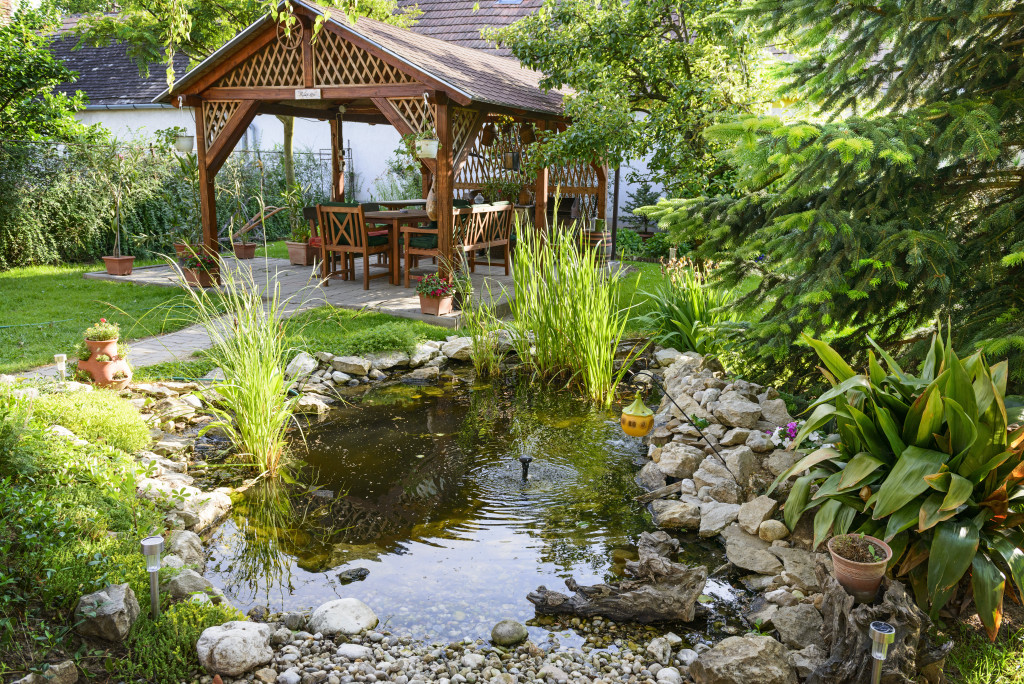 If you're looking for a way to add relaxation to your backyard transformation, consider adding a water feature. A water feature can be anything from a small fountain to a large pond. It's the perfect addition to any backyard and can help you create a space that feels like an oasis.
If you have a lot of space, you can also add fishes, which will add to the relaxation of your backyard. But, if you don't have a lot of space, you can still add a water feature by using a rainscape deck drainage system to create a small waterfall.
You can also use different materials to line the bottom of your pond or fountain. Stone is famous, but you can also use ceramic tiles or glass. Whatever material you choose, seal it properly to prevent leaking.
Conclusion
When planning your backyard transformation, it's essential to consider your budget, the climate in your area, the amount of sunlight your backyard gets, and the amount of maintenance you're willing to do. There are various ways to transform your backyard, so choose the option that best fits your needs. With some planning, you can create a space you and your family will enjoy for years.