The window for fall fashion can be annoyingly brief. Once the days get shorter, and summer gives way to fall, many of us practically salivate at the prospect of wearing our fall outfits again. Yes, summer is a great time to show off our light and carefree clothing (and not only because our options are limited), but the cool temperatures allow us to be more versatile in our styling. Also, we get to wear jackets and coats again.
But we only have a few good weeks before the air becomes bitter cold, and we have no choice but to bundle ourselves up in multiple layers. And we start missing the days when all we needed to go out are a dress and a hat. But a true fashionista doesn't have compromise in their vocabulary, even if it's snowing out. We need to be a bit more creative when it comes to choosing an outfit.
Layer all you want
Throughout history, people in cold places layered their clothes to protect themselves from the cold. And while styles and materials have changed, the concept is still the same. Layering is a great way to stay warm, and with the right styling, it can be every bit as chic as any other outfit. For instance, you can layer a sweater, a jacket, and a coat. You can also wear your favorite skirt over a pair of lined pants.
But just as you think it couldn't get any colder, a wayward blizzard hits, and you can no longer rely on your regular wardrobe to keep you safe and warm outdoors. Use this opportunity to find new ways to layer your clothes without looking like you wore the entire closet. Always wear something tight under your jeans and pants to keep your legs warm. A sweater over a shirt also works wonders as a base top.
Don't forget your feet
One of the best parts of autumn and winter is you get to wear boots for months on end. We can get away with pairing cuffed jeans or a short dress with our favorite pair of boots. And don't be afraid to whip out your Nordica women's ski boots if it's snowing. You can be forgiven if you've chosen utility over style, but you can always find a creative way to make your ski boots look fashionable off the slopes.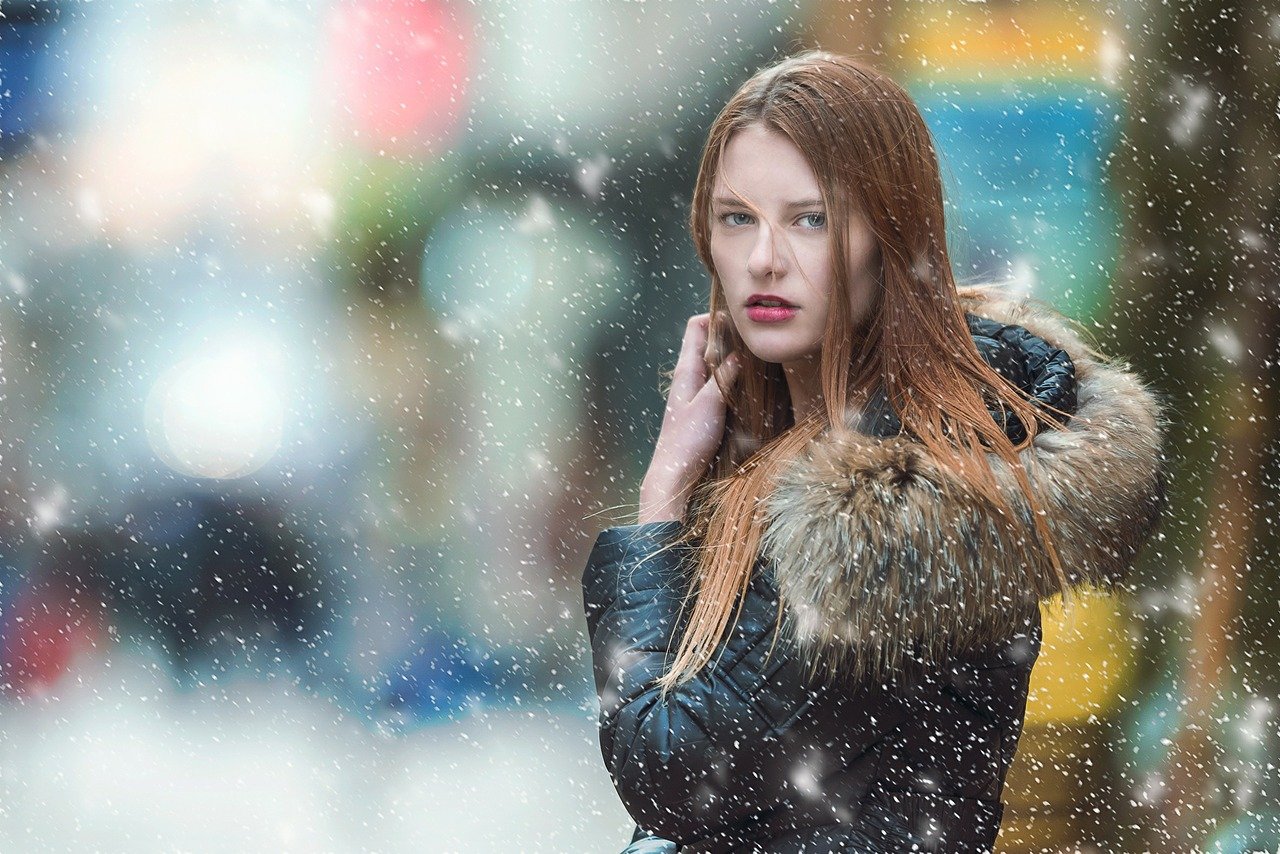 Have fun with accessories
A few weeks into winter, and I'm sure that you're tired of wearing the same coat day in day out. While outfit repeating feels less of a crime during the harsh winter months, it's normal to want something different. You can make your old coat feel like new by using different accessories every time you use it.
For instance, you can use a belt to cinch your waist and make it look like you're wearing a fitted coat. Or partner your coat with a babushka-style headscarf. Check your accessories drawer and see what combinations you can develop to tide you over the winter season. There's no limit to what you can do if you plan ahead of time. Don't forget to take photos so you'll have a quick reference.
(Faux) fur is back
Let's be honest: many of us have dreamed of showing off a luxurious fur coat while walking down a snowy sidewalk. But just because we can't wear real fur anymore doesn't mean that we have to give up on our dreams. Faux fur is a great alternative for the eco- and cost-conscious fashionistas among us.
Faux fur is incredibly versatile and can be paired with practically any outfit, from dresses to denim jeans. Out for a night on the town? Partner your cocktail dress with a faux fur stole. You can also use a fur vest as a lighter alternative to the fur coat. Use a fur hat or mittens to zhoosh up your day outfit.
A final word
These four tips will help you dress better for the bitter cold without compromising on comfort and warmth. Our first instinct in the winter is to go for functional clothing, but with a bit of planning and creativity, you can create killer outfits that will certainly turn heads. After all, it's the least we can do to get through the long winter months.
There are countless ways to wear scarves and coats and jackets, so feel free to experiment. And even if some of your outfits miss the mark, people will chalk it up to the freezing temperatures.