Going on a road trip across the country is a great experience that almost everyone should experience at least once in their life. Going through the country's almost endless highway system, crossing various states and historical places is an experience like no other. And after months of lock-down and almost zero travel, going on a cross-country trip is just the best way to scratch that traveling itch.
However, before you even hit the road though, there are quite a few things you need to prepare to make sure your trip will be as smooth as possible. Preparing for anything is the key to avoiding sudden failures and making sure that you have what you need will guarantee that your journey will be a fun one. Let's jump into cross-country prep and how you can make your trip the best one so far.
Get Your Vehicle Checked.
Needless to say, you don't want your car breaking down in the middle of your trips. A quick trip to the mechanic can help you prevent that, so don't skip this part.
Book Your Hotels Before You Start.
If you're planning on staying at a lodging, it's best to book everything beforehand. You don't want to arrive at a location only to find out that every spot has been taken and you're left with no options.
Set a Budget and Stick to It.
When you're enjoying yourself, it's easy to forget that you're spending too much. So make sure to set a limit for yourself and use an expense tracker to monitor how much you've been spending on the road. This way, you won't have to turn back in the middle of your journey because you ran out of cash.
Create a Travel Itinerary.
The best way you can enjoy your trip is when you have a flexible plan that you follow. Create an itinerary of places you'd like to see and things you'd like to do. This way, you always know what to do next and you never stop at one place for too long because you don't know what to do.
Stick to Driving During the Day.
If possible, drive during the day only. This prevents accidents due to lack of visibility or general tiredness. Even if you're used to driving for long stretches, a cross-country trip is an entirely different experience so you have to respect that.
The Van Life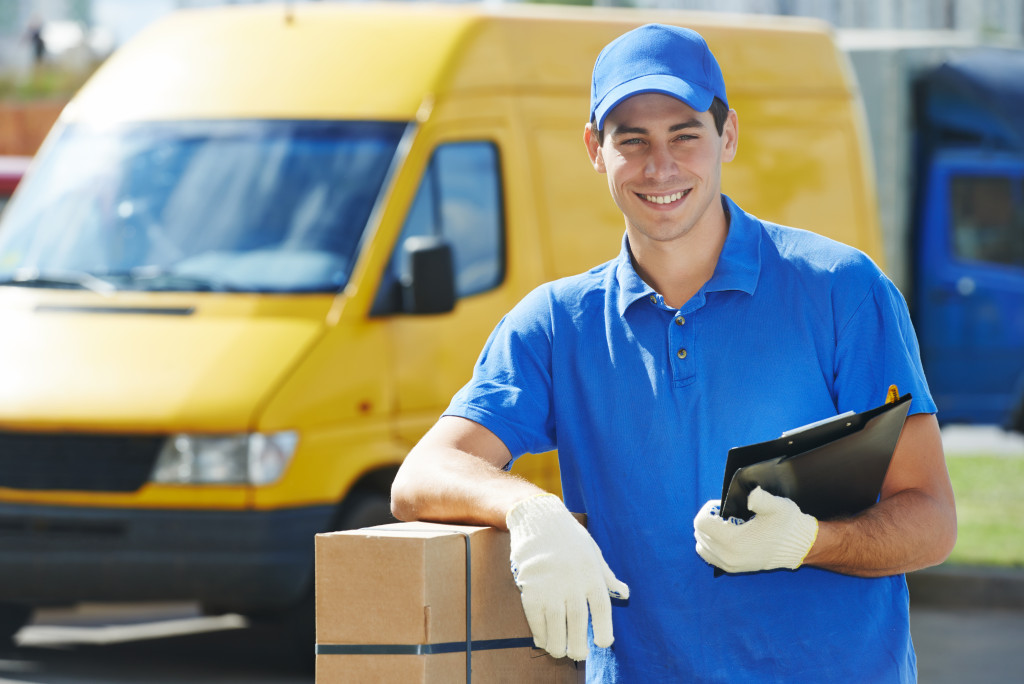 Here's a very fun alternative that takes quite a bit more preparation and a whole lot of commitment: live in your van while traveling. If it sounds like something that isn't a weekend trip, it isn't. But we assure you, the experience of traveling through the country with just your things, yourself, and your van is something to behold. Many of the tips already provided are still applicable, but here are some van life-specific tips to help you out.
Get Traveller's Items. You might be surprised to find out that there's an entire ecosystem for nomads, van life, and other similar traveling lifestyles. They offer plastic molded items from trusted companies, welded metal, wood carved, and many other items of different make- all to provide quality equipment that suits the modern nomad. Get these things for your travels, and your life will be significantly easier.
Customize what needs customization. Since you'll be living in your van, you might want to get something customized. Not every vehicle has the same specifications and some traveler items and equipment might not be the best for you. You need foam that fits your car, a portable kitchen, and a toilet solution. You might have to customize some things yourself or hire someone to do it, but it will be worth it.
Be Hygienic and Organized. Because you'll be eating, bathing, and generally spending most of your time in your van (if you're not out looking at the beautiful view), you want to keep your van clean. Make sure to clean up after yourself, and don't let unfinished food stay for long. Even if you're constantly moving, it can still attract insects that will make your life more difficult.
Be Friendly but Wary. You still want to have a healthy dose of wariness when you're traveling. You can't be too gullible and let people take advantage of you, not when you're essentially like a turtle with most of your valuables traveling with you at all times. Be kind and friendly, but establish your limits and boundaries. Be sure to have emergency contact numbers of relevant authorities and the people you trust, should anything go south.
Whether you're staying in your van or sleeping at a hotel, preparation is necessary. Through these simple steps, we hope that you have a cross-country trip like no other.